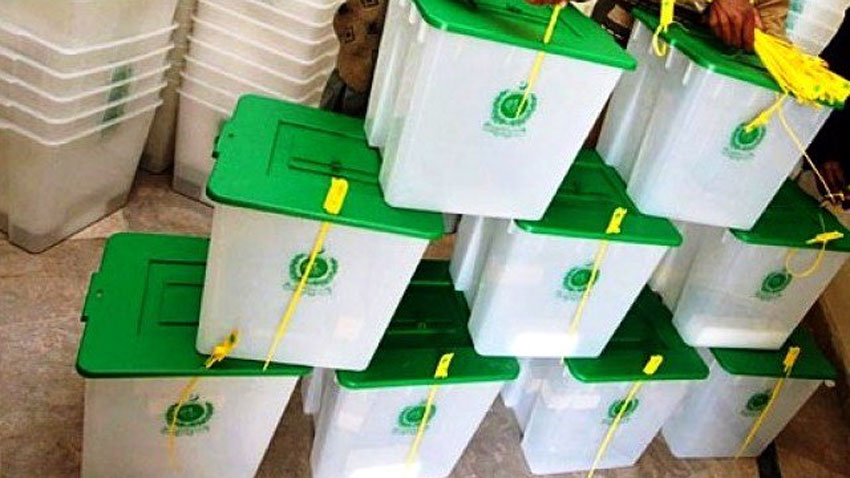 ---
ISLAMABAD:
The Election Commission of Pakistan (ECP) has demanded legal action against those responsible for the alleged abduction of the presiding officers during the NA-75 Daska constituency by-polls.
On Tuesday, the election supervisor in a high-level meeting reviewed the Daska inquiry report after which it was decided to hear the report in an open court.
The ECP had appointed Punjab Joint Election Commissioner Saeed Gul as inquiry officer to probe the alleged kidnapping of the election staff during the NA-75 by-polls.
The hearing on inquiry report is now expected in an open court during the current month in which not only notices will be issued and response sought from those declared responsible for the incident but they will also be issued the copies of the inquiry report.
Read Daska's victory evidence of PTI's diminishing power, says Maryam
Earlier, the election commission had declared the by-polls in NA-75 Daska constituency null and void and ordered re-election.
LB polls
Meanwhile, the country's top electoral body has sought funds from the government for organising local bodies' elections across the country.
According to sources, the ECP has decided to issue orders to the Centre and four provinces for LB elections. In the first stage, the commission has decided to organise stage-wise LB polls in Khyber-Pakhtunkhwa.
Read more Daska by-poll verdict
Moreover, they added that the ECP has sent a letter to the finance ministry that seeks funds from the federal government for LB polls. "Funds allocated for the Election Commission of Pakistan for local body elections should be released soon," read the letter.
It is pertinent to mention that the commission has reserved its decision related to the LB polls after hearing the federal and provincial governments concerns.
Last month, Chief Election Commissioner Sikandar Sultan Raja said that the ECP would give its final decision regarding the lingering matter of local body elections only after it hears all the provinces.
COMMENTS
Comments are moderated and generally will be posted if they are on-topic and not abusive.
For more information, please see our Comments FAQ