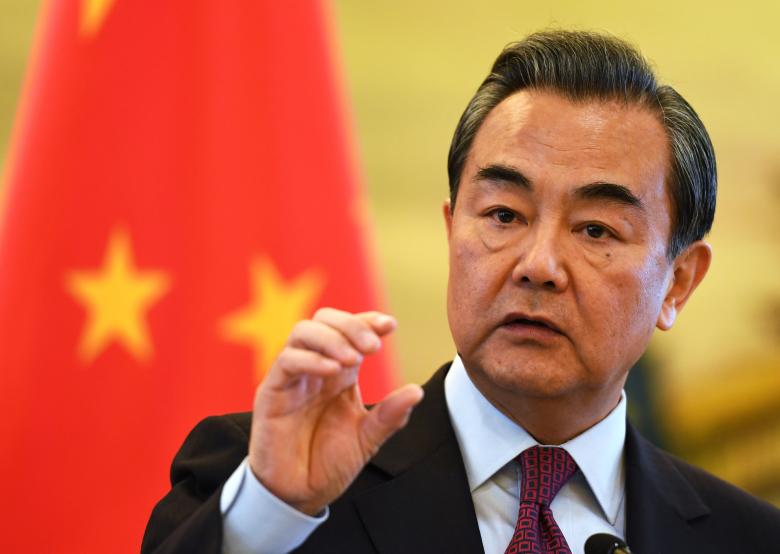 ---
ANKARA:
China said Tuesday that Afghanistan was at a "crossroads" where "challenges and opportunities coexist."
State Councillor and Minister of Foreign Affairs Wang Yi proposed a four-way engagement with the war-torn country during a G-20 leaders' meeting.
Wang urged helping Afghans' livelihoods with humanitarian support to overcome difficulties, including food shortages, the coronavirus pandemic and a lack of medical supplies while stressing respect for Afghanistan's sovereignty, independence, and territorial integrity.
Read more: Taliban warn US, EU of refugees if Afghan sanctions continue
Beijing already announced $31 million in humanitarian support to the Taliban administration given the looming humanitarian disaster as warned by the UN, according to a statement by the Chinese Foreign Ministry.
Wang called for "an open, inclusive path of development" in Afghanistan. "The international community should proceed from a rational and pragmatic perspective, engage in dialogue and contact with all parties in Afghanistan, support the Afghan people to independently choose a development path that suits their national conditions," he said.
He encouraged more financial support to alleviate poverty and infrastructure projects and said "unilateral sanctions on Afghanistan should be lifted as soon as possible."
Also read: 'No more hope': Afghan Hazaras live in fear under Taliban rule
The US has frozen nearly $9 billion in Afghan reserves since the Taliban regained power in Kabul in August after the exit of foreign forces.
Wang said there should be a "zero-tolerance attitude" to ensure Afghanistan stays away from terrorism.
"It is necessary to push the relevant parties in Afghanistan to make early decisions and take concrete actions to eradicate the cancer of terrorism," he said, urging an end to "double standards and selective anti-terrorism efforts."
The top Chinese diplomat said the international community should build "consensus and promote the formation of synergy among various Afghan-related mechanisms."
"It is necessary to maintain the status of the United Nations as the main channel for promoting peace and stability and humanitarian assistance in Afghanistan," he said.
"The G-20 should base itself on the positioning of the International Economic Cooperation Forum, focusing on gathering wisdom and promoting cooperation from the economic perspective of humanitarian assistance and peaceful reconstruction," he added.
Italy, the current seat of the rotating G-20 presidency, convened the meeting to discuss the situation in Afghanistan. Wang addressed the meeting on behalf of Chinese President Xi Jinping as his Special Representative.
COMMENTS
Comments are moderated and generally will be posted if they are on-topic and not abusive.
For more information, please see our Comments FAQ