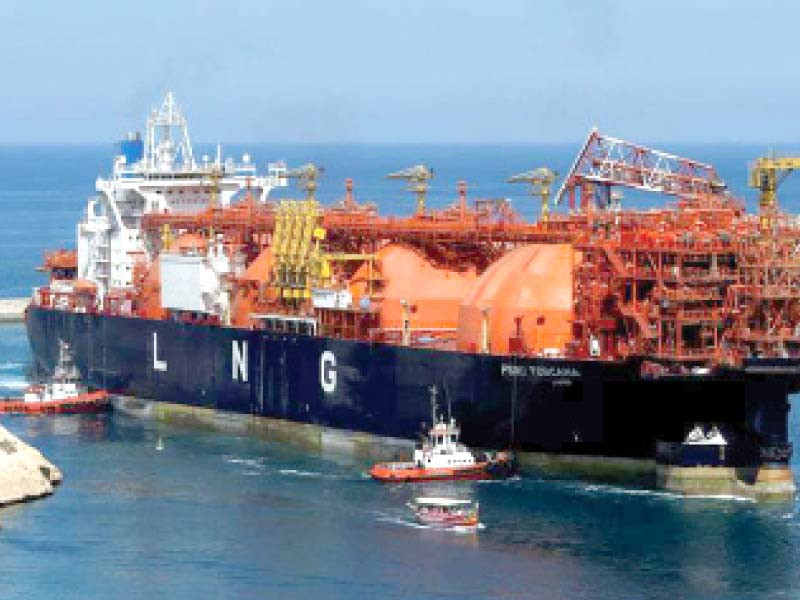 ---
ISLAMABAD:
The Oil and Gas Regulatory Authority (Ogra) on Tuesday notified a price increase of $0.4294 per unit for re-gasified liquefied natural gas (RLNG) consumers of Sui Northern Gas Pipelines Limited (SNGPL) and $0.4362 per unit for consumers of Sui Southern Gas Company (SSGC) for October 2021.
This comes after the average price for spot purchase by Pakistan LNG Limited (PLL) increased to $15.5885 per million British thermal units (mmbtu) for October, up $2.4837 compared to the average price of $13.1048 per unit for September.
However, LNG prices under long-term contracts of Pakistan State Oil (PSO) including the one with Qatar dropped to $9.8612 per mmbtu for October as compared to $11.4022 per mmbtu for September.
The oil and gas industry regulator computed the weighted average RLNG price for SNGPL consumers at $15.7828 per mmbtu and $14.8686 per unit for gas transmission in October.
For the same month, the regulator worked out a price of $15.5280 per mmbtu for SSGC consumers and $14.5760 per unit for gas transmission.
With soaring LNG prices globally, a gas crisis is brewing in the country as state-run LNG suppliers – PLL and PSO – have failed to secure the required LNG cargoes to meet the surge in demand in the upcoming winter season.
Owing to the monopoly of state enterprises, the private sector has not been able to import gas on their own. In July 2020, the government had allowed the private sector to import LNG but so far not a single LNG ship could be brought to the country.
PLL, which is importing LNG to make onward supply to SNGPL to feed its consumers, has not been able to import gas because of sharply higher prices in the global market.
PLL and PSO informed Energy Minister Hammad Azhar in a meeting on Tuesday that they had 10 LNG cargoes each for November and December against 11 cargoes for the same period of last year.
They said that LNG traders were not interested in offering bids for LNG cargoes due to higher prices in the international market.
The meeting had been called to review the gas situation in the country during winter.
Under the gas load management plan, the energy minister emphasised, uninterrupted gas supply to export, power and fertiliser sectors along with domestic consumers would be ensured.
The minister underlined the need for tapping the unutilised capacity of second LNG terminal.
Published in The Express Tribune, October 13th, 2021.
Like Business on Facebook, follow @TribuneBiz on Twitter to stay informed and join in the conversation.
COMMENTS
Comments are moderated and generally will be posted if they are on-topic and not abusive.
For more information, please see our Comments FAQ