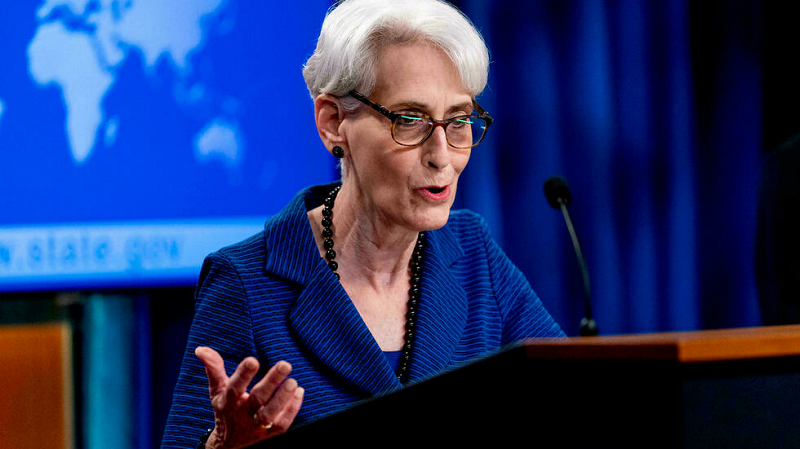 ---
RAWALPINDI/ KARACHI:
US Deputy Secretary of State Wendy Sherman will arrive in Islamabad on Thursday (today) for talks with top Pakistani officials on various bilateral and international issues, including the latest situation in Afghanistan.
Sources have revealed that Pakistani authorities had completed their homework regarding the visit of Sherman to Pakistan. The situation in Afghanistan after the establishment of Taliban government in Kabul besides the present status of the US-Pakistan relations will be discussed.
Pakistan will make it clear that it wanted ties with the US on equal basis, sources said. Pakistan would inform the US authorities about the situation in Afghanistan. The US officials would also be apprised of the situation in Indian illegally occupied Jammu and Kashmir (IIOJK).
Read Pakistan wants better ties with US: Qureshi
So far, Pakistan has not recognised the Taliban's government in Afghanistan. Pakistan is pursuing a wait-and-see policy vis-a-vis the Taliban's rule. The diplomatic circles in Islamabad were hopeful that after the visit, the current situation in relations between Pakistan and the Biden administration might improve.
Sherman will lead a seven-member delegation. The Foreign Office has informed the Aviation Division and the Islamabad airport administration about the delegation's protocol. It said that the US delegation would not be photographed and exempted from coronavirus test at the airport.
COMMENTS
Comments are moderated and generally will be posted if they are on-topic and not abusive.
For more information, please see our Comments FAQ