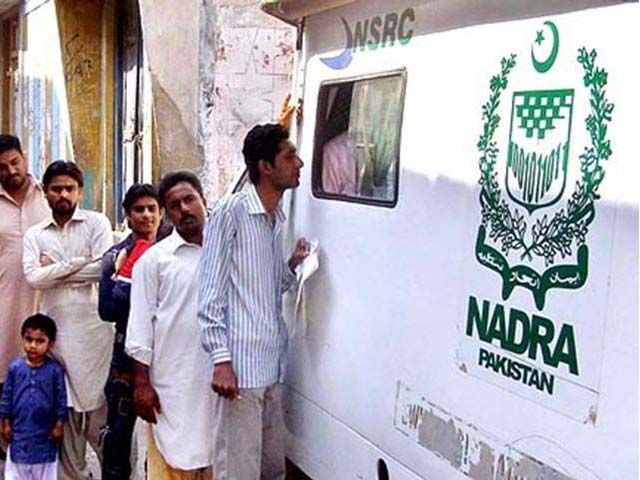 ---
KARACHI:
The Sindh High Court (SHC) has allowed respite to National Database Registration Authority (NADRA) to respond to a petition against non-issuance of Computerised National Identity Card (CNIC) to a disabled girl.
A two-judge bench headed by SHC Chief Justice Ahmed Ali Sheikh heard a petition against non-issuance of CNIC to a disabled girl. The petitioner's counsel, Usman Farooq, argued that Rubina's father had abandoned his wife in Rubina's childhood. "NADRA has refused to issue the CNIC to the girl without presenting father's CNIC.
At this the court allowed time to NADRA to submit its response. The petition argued that the girl had a certificate of disability. The absence of CNIC is causing many difficulties for the girl as she is unable to get the coronavirus vaccine jabs, cannot open a bank account, cannot continue her education and cannot travel.
Contempt of court
Meanwhile, the SHC has directed the official assignee to submit a report after conducting a comprehensive investigation on a contempt of court petition in a case pertaining to receiving millions of rupees in exchange for land on the issue of incorporation of private land on Korangi Road.
Money trail: NADRA verification charges subject to cynicism
A two-judge bench, headed by Justice Irfan Saadat Khan, heard the contempt of court petition. Local Government Secretary Najam Ali Shah and DG KDA Asif Ali Memon appeared in the court.
The court warned the Secretary Local Government, KDA DG that contempt of court action could be initiated against them. The court remarked that an FIR may also be registered against them in the criminal proceedings. The local government secretary told the court that the claim of Apparel Pvt. Ltd. was wrong as they never acquired any land.
"Why did your officers make a statement in 2015, saying the land was acquired?" remarked Justice Khan. The local government secretary said he was unable to answer as who gave such a statement inviting the ire of the court.
The court appointed Chaudhry Wasim as official assignee in the matter and directed the official to conduct a comprehensive investigation. The court directed the official assignee to determine the delinquents and submit a report. The court adjourned the hearing till the third week of November.
Assets beyond means
The Sindh High Court (SHC) has sought a progress report from the National Accountability Bureau (NAB) at the next hearing on a petition filed by Pakistan Peoples Part (PPP) leader Manzoor Wasan against the NAB probe into making assets beyond means.
A two-judge bench comprising Justice Muhammad Iqbal Kalhoro and Justice Shamsuddin Abbasi heard the petition filed by the PPP leader.
Published in The Express Tribune, October 6th, 2021.
COMMENTS
Comments are moderated and generally will be posted if they are on-topic and not abusive.
For more information, please see our Comments FAQ