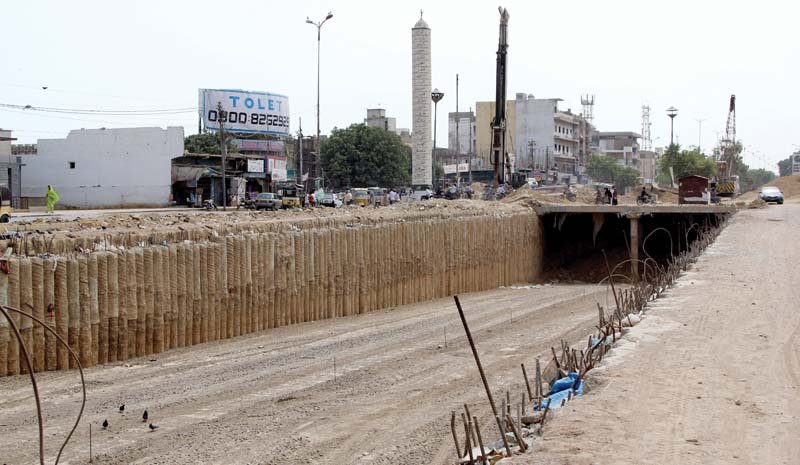 ---
KARACHI:
The Sindh government will provide compensation plots to the heirs of martyrs, whether civilian or from the armed forces, said Sindh Local Government, Housing Town Planning and Public Health Engineering Minister Nasir Hussain Shah on Sunday.
Addressing a press conference at the Karachi Press Club, the minister said that the heirs of armed forces, Rangers, police or citizens, who had never been given a plot in compensation, would be given plots in recognition of them rendering their lives in the line of duty. With regards to local government, Shah said the Sindh government was working to improve the department.
He claimed that the Green Line Bus Rapid Transit (BRT) system's infrastructure caused drainage problems, leading to flooding at Sakhi Hasan and Nagan Chowrangi. But, he added, a solution could be found soon. Replying to a question, the minister said the Sindh government would cooperate with the Centre on any development project.
To another query he replied that the provincial government would provide complete protocol for the premier's visit today if it was being informed properly.
READ Green Line BRT far from completion
'Press freedom'
Separately, during a meeting with the Karachi Press Club and members of its governing body, Shah said that the problems with a housing scheme for journalists would be resolved on priority basis. He told senior journalists that his party, PPP supported freedom of expression and claimed to stand for the rights of journalists.
Meanwhile, Sindh Information Minister Saeed Ghani made similar claims during a meeting with a fourmember delegation led by Regional Union of Journalists Pakistan (RUJ) Central General Secretary Abid Hussain Mughal at his office. T
he delegation stressed on the difficulties pertaining to accreditation cards, health, education and accomodation. Separately in a statement issued on the day, Sindh Industries and Commerce Minister Jam Ikramullah Dharejo cast doubts on the federal government's sincerity for development projects.
The dams, houses and other schemes introduced by the Centre are limited to speeches and paper, said Dharejo, claiming that the ground realities were different.
COMMENTS
Comments are moderated and generally will be posted if they are on-topic and not abusive.
For more information, please see our Comments FAQ