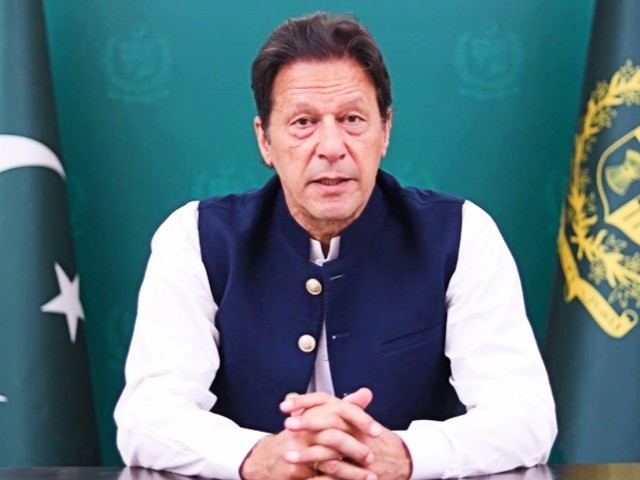 ---
ISLAMABAD:
Prime Minister Imran Khan termed the inclusion of the Karachi Comprehensive Coastal Development Zone (KCCDZ) in the China-Pakistan Economic Corridor (CPEC) a game changer, on Sunday.
The premier added that the project would help "cleanup our marine habitat for fishermen and present opportunities for investors.
He also announced that 20,000 low income housing units will be developed under the project.
PM further stated that the KCCDZ, "Will put Karachi at par with developed port cities," and felicitated the maritime authority for their efforts in this regard.
Inclusion of Karachi Comprehensive Coastal Development Zone in CPEC is game changer. Will cleanup our marine habitat for fishermen, develop 20k low income housing units & present opportunities for investors. Will put Khi at par with developed port cities
Well done @MaritimeGovPK

— Imran Khan (@ImranKhanPTI) September 26, 2021
On September 23, Board of Investment (BOI) Secretary Fareena Mazhar said that the BOI, as convener of the Joint Working Group (JWG) on Industrial Cooperation under the CPEC, has facilitated the signing of a memorandum of understanding between the Karachi Port Trust and China Road and Bridge Corporation on the KCCDZ project.
Read Govt shuns plans to renegotiate $15b energy projects
She expressed these views during the 10th meeting of the Joint Cooperation Committee (JCC) of CPEC.
Mazhar said that the MoU will pave the way for the resolution of infrastructure issues in Karachi, besides fostering maritime development and providing job opportunities through the generation of sustainable economic activity based on transfer of technology to the maritime industry.
The consensus was reached to make the KCCDZ project part of the CPEC framework during the fifth meeting of the JWG on Industrial Cooperation on December 15, 2020. The meeting was co-convened by the BOI and the National Development and Reform Commission of China.
During the huddle, it was also agreed by Pakistan and China that the draft framework agreement on industrial cooperation under CPEC would be finalised and signed before the next JCC meeting.
COMMENTS
Comments are moderated and generally will be posted if they are on-topic and not abusive.
For more information, please see our Comments FAQ