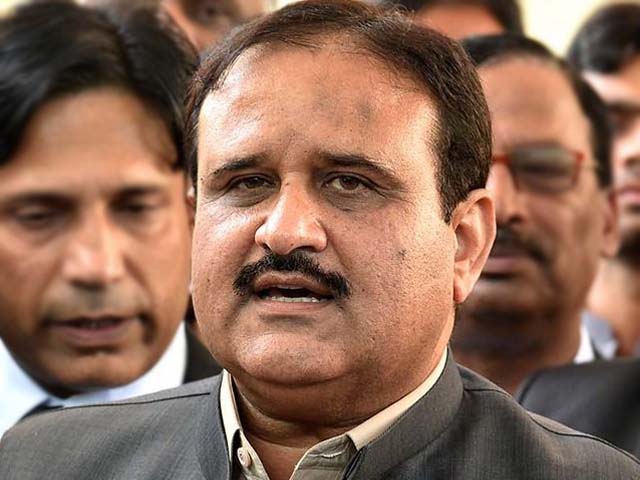 ---
LAHORE:
The provincial government is ensuring sustainable development across Punjab. This was stated by Punjab Chief Minister Sardar Usman Buzdar during a meeting with lawmakers on Saturday.
Members of the National Assembly (MNA) Ghulam Bibi Bharwana, Amir Talal Gopang, Raza Nasrullah and Ahmed Hussain were present on the occasion.
Matters regarding mutual interests, overall political scenario and various development projects came under discussion during the meeting.
The elected representatives apprised the provincial chief executive about the various ongoing developmental schemes in their respective constituencies.
The chief minister further said that these projects would be completed within the stipulated time frame. Buzdar said that the incumbent government was ensuring development projects across the province. He clarified that now no one can create hindrance in the journey of 'real change.'
The provincial chief executive remarked, the MNAs and Members of Provincial Assembly (MPAs) of Punjab are my companions and their legitimate work will be done in any case."
He further stated that opposition had only obstructed the journey of public service.
Read Steps being taken to encourage FDI in South Punjab: Buzdar
He elaborated, "Neither these people have any agenda nor any strategy. These people have failed before and will meet the same fate in the future as well. The government will complete its tenure."
Meanwhile, MPAs from different districts including Nadeem Qureshi, Mamoon Tarar, Niaz Hussain Khan, Javed Akhtar Lund and others called on the provincial chief executive and apprised him about the progress of different ongoing and new developmental projects in their respective constituencies.
The chief minister stated that development projects would be completed with the consultation of public representatives. "Due importance is given to the proposals of elected representatives in the formulation and completion of development projects."
Buzdar explained, "I am visiting every district and city to review the problems and he will go to every tehsil and district for the redressal of peoples' grievances."
He commented that former rulers believe in merely using lip service but the incumbent government was taking practical measures for the real development of the province. "No one will be allowed to create hurdles in the process of progress and prosperity."
The CM asserted, "The provincial government will fulfill its promise to put the Punjab on the road to progress."
He highlighted that the incumbent government, according to the objectives set by Prime Minister Imran Khan, was introducing positive changes in every sector of life for bringing real joy in the lives of the people.
Published in The Express Tribune, September 26th, 2021.
COMMENTS
Comments are moderated and generally will be posted if they are on-topic and not abusive.
For more information, please see our Comments FAQ