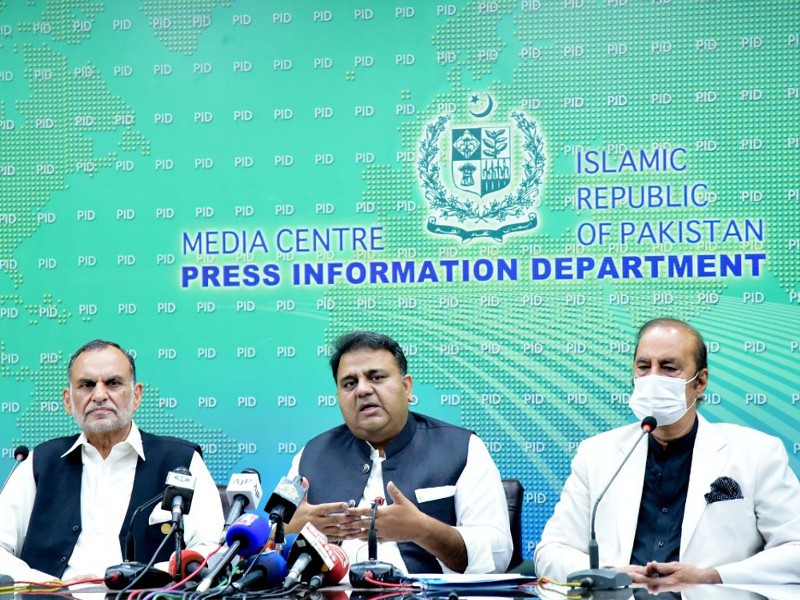 ---
ISLAMABAD:
The ministers of information and railways, Fawad Chaudhry and Azam Swati, on Thursday, sought six weeks from the Election Commission of Pakistan (ECP) to respond to the latter's notice.
According to sources, both the ministers were not able to respond to the country's electoral authority's notices of September 16. Through the notices, the ECP had sought responses from both the ministers in seven days over the latter's allegations of bribery against the commission.
Earlier this month, during a meeting of the Senate Standing Committee on Parliamentary Affairs, Swati accused the ECP of taking bribes to rig polls and said that such institutions should be "set on fire". Moreover, Fawad during a press conference had termed the chief election commissioner (CEC) a "mouthpiece for the opposition".
Read Govt snubs ECP objections over EVMs
The ECP had rejected the government's allegations as "baseless and fabricated." It had also demanded of Swati to submit a piece of evidence for the comments he made about the ECP in the standing committee meeting.
The commission had also sought records from the Pakistan Electronic Media Regulatory Authority as well as all material regarding the standing committee incident and the press conference to be presented before it.
COMMENTS
Comments are moderated and generally will be posted if they are on-topic and not abusive.
For more information, please see our Comments FAQ