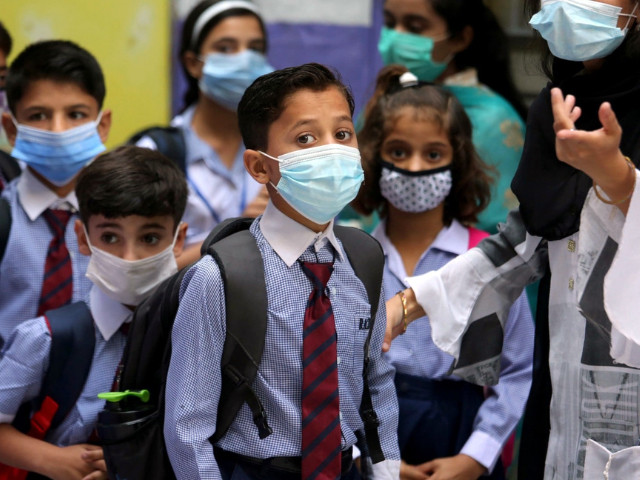 ---
RAWALPINDI:
The Punjab education ministry has released Rs3.55 billion under the head of non-salary budget (NSB) for all 52,000 public sector schools in Punjab, including the Rawalpindi district.
The funds have been transferred to official accounts of district education authorities with advice to the chief executive officers to immediately allocate the funds to all primary, middle, and secondary schools within their jurisdiction.
School heads have also been allowed to recruit sanitary workers on a temporary basis.
Under the NSB funds for public sector schools, over Rs151 million has been released for schools in Lahore district, Rs107 million for Rawalpindi district, over Rs232 million for Faisalabad district, over Rs128 million for Gujranwala district, over Rs47 million for Jhelum district, over Rs5.5 million for Chakwal district and over Rs72 million for Attock district.
Read Are 66 schools enough for 300k children?
These funds have been released according to the number of students in primary, middle, and high schools in each district. With this fund, school heads will pay utility bills and purchase furniture and stationery.
Meanwhile, a summary has been sent to the competent authority with a recommendation to increase the special allowance for school heads across Punjab, including the Rawalpindi district.
According to the summary, an additional head allowance of Rs10,000 had been proposed to principals of high school, Rs7,000 to the principals of middle school, and Rs5,000 to the principals of primary school.
Senior teachers have demanded that appointments be made on vacant posts of headmasters, headmistresses and principals across Punjab through promotions.
Published in The Express Tribune, September 23rd, 2021.
COMMENTS
Comments are moderated and generally will be posted if they are on-topic and not abusive.
For more information, please see our Comments FAQ