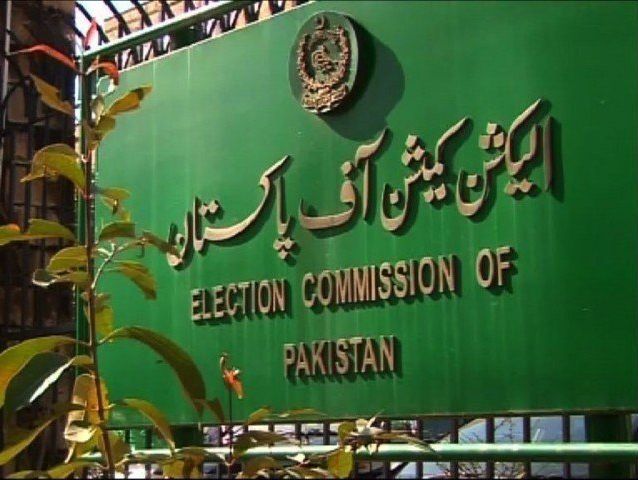 ---
ISLAMABAD:
Chief Election Commissioner (CEC) Sikandar Sultan Raja has clarified that the Election Commission of Pakistan (ECP) will give its final decision regarding the lingering matter of local body elections only after it hears all the provinces.
A three-member bench, headed by the CEC, on Tuesday completed the hearing of the case after listening to the arguments from K-P Advocate General Shumail Butt and provincial local government officials.
Addressing the K-P advocate general, the CEC remarked that instead of needlessly awaiting the ECP's decision, the provincial government should expedite and finalise the preparations for the lingering LG polls.
The advocate general assured the election supervisor that although the province desired to go ahead with the long overdue polls in due time as per the law, it was still not clear about the security situation.
He told the bench that earlier, the K-P government wanted LG polls to be held in March 2022 citing several security conditions as major impediments, adding that the ECP rejected the proposal and called for holding the LG polls at the earliest.
Giving further grounds for the delay, Butt told that the province has also placed the issue before the provincial cabinet, adding that the province intended to hold the first phase of the polls in November.
"We will hold LG elections phase-wise as per the ECP's proposal in view of the four-time larger magnitude of the exercise as compared to the general polls," he added.
While adjourning the hearing, the CEC remarked that the ECP would hold off its final decision regarding the local body elections and pass the order only after listening to all provincial governments.
He directed the K-P government to present its plan within three days after liaising with the provincial cabinet.
The ECP has repeatedly urged provinces and the federal government to play their critical roles in holding LG elections but the matter remains undecided. The ECP has asserted that holding LG elections was its constitutional and legal responsibility and all executive authorities in the Federation and provinces were bound to assist the commission in the discharge of its functions under Article 220 of the Constitution.
Earlier this month, a three-member bench of the body reserved its decision about the LG elections in Sindh, saying that the ruling would apply to all the provinces.
COMMENTS
Comments are moderated and generally will be posted if they are on-topic and not abusive.
For more information, please see our Comments FAQ