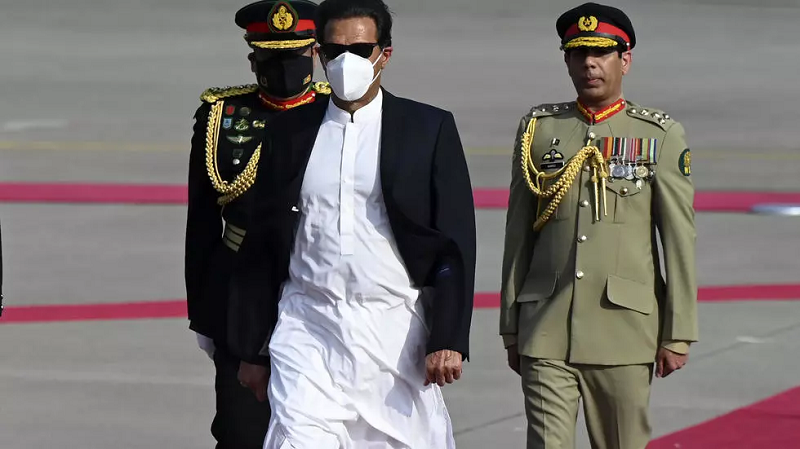 ---
ISLAMABAD:
The federal government has refused to make public details of gifts given to Prime Minister Imran Khan by foreign heads of states, asserting that the disclosure can damage the country's national interest and its relations with other states.
This development arose when the Pakistan Information Commission (PIC) sought details from the PTI-led federal government in response to an application from a citizen, Express News reported on Monday.
However, the federal government challenged the matter in Islamabad High Court (IHC), arguing that details of the gifts received by the prime minister have been designated as "classified".
Assistant Attorney General Atique Ur Rehman Siddiqui appeared in IHC on behalf of the federal government and told the court that disclosures about the gift exchanges between heads of states could trigger unnecessary media hype, possibly damaging Pakistan's relations with other countries.
IHC has adjourned the hearing while issuing notices to PIC and petitioner Abrar Khalid seeking their reply on the matter.
Gifts are routinely exchanged between heads of states or officers holding constitutional positions on the eve of a state visit.
Read PTI's foreign funding case nears conclusion
According to the gift depository (Toshakhana) rules, these gifts remain the property of the state unless sold at an open auction. Rules allow officials to retain gifts with a market value of less than Rs10,000 without paying anything.
Earlier this month, former president Asif Ali Zardari moved an accountability court for his acquittal in the Toshakhana reference.
In September 2020, an anti-graft court had indicted the former president along with ex-prime minister Yousuf Raza Gillani in the reference.
Zardari had been accused by the National Accountability Bureau (NAB) of illegally retaining expensive vehicles gifted by various foreign states and dignitaries instead of depositing them in the Toshakhana.
According to the anti-corruption body, Zardari retained the vehicles "against a nominal payment of 15% of their total value" through "dishonest and illegal means for personal benefit and interest."
COMMENTS
Comments are moderated and generally will be posted if they are on-topic and not abusive.
For more information, please see our Comments FAQ