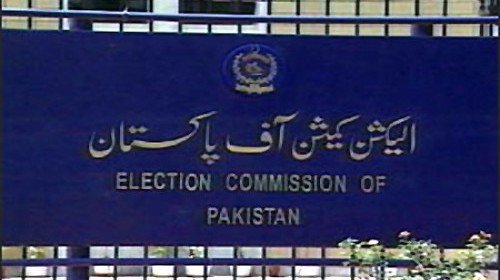 ---
ISLAMABAD:
The scrutiny committee of the Election Commission of Pakistan has completed its findings on the alleged illicit funding case of the ruling Pakistan Tehreek-e-Insaf (PTI).
In the last meeting of the scrutiny committee, the petitioners and the defendants gave their arguments.
The committee will present its recommendations to the ECP.
The ECP will then present the report to the petitioners and the defendant at an open hearing.
After the meeting of the scrutiny committee, PTI lawyer Shah Khawar told the media that today was the last meeting of the scrutiny committee.
The ECP will now take a detailed decision on it or hold a hearing on it, "it is up to it", he said.
Read More: Babar issues report on PTI foreign funding
Ahmed Hassan, counsel for petitioner Akbar S Babar, also said that the process of scrutiny had been completed. "Eighty to 85 meetings were held."
Babar said that he submitted his report on it but despite this the scrutiny committee did not give any report on it.
"Hopefully, now in the light of this report, a fact-finding report will be issued."
The petitioner said that they were answering for every single entry in the report pertaining to the case.
He alleged that the scrutiny committee failed completely and the matter was prolonged. He said that Imran Khan had been raising funds all over Saudi Arabia, and he hoped that Pakistani institutions would investigate the matter in a credible manner.
COMMENTS
Comments are moderated and generally will be posted if they are on-topic and not abusive.
For more information, please see our Comments FAQ