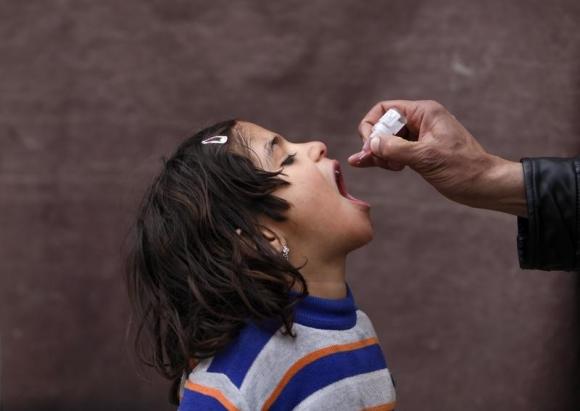 ---
Around 760 policemen will perform security duties in the four-day anti-polio drive in Haripur district starting from Friday (today).
Haripur police have issued the security plan for the immunisation campaign against polio from September 17 to 21. The policemen will perform security duties under Haripur Additional SP Muhammad Ayaz. The district has been divided into four circles and 11 sub-circles for the drive.
The circle SDPOs and SHOs will oversee the security of the polio workers in their respective jurisdictions.
According to the security plan, the police elite force will also assist the district police. The police will jack up checking at pickets and entry and exit points of the district.
Haripur DPO has directed the police force to perform their duties alertly so that the anti-polio drive can be completed peacefully. He urged the people to get their children administered polio drops and co-operate with the police and vaccinators for the eradication of the virus.
Read Anti-polio campaign to commence on Sep 20
Pakistan Tehreek-e-Insaf, MNA, Uzma Riaz Jadoon and Deputy Commissioner Abbottqabad Capt. (retd) Nadeem Nasir Thursday kicked off a five-day anti-polio drive at the DC office. The drive would formally carried out from September 17 to 21 in the district.
Speaking on the occasion, Jadoon advised parents to must vaccinate their under 5 years of age children for the eradication of polio from the country and should support the vaccination team.
She said that by making this country polio-free, we would save the future of our generations.
She appreciated the district administration, health department and immunisation teams for successful previous anti-polio drives in district Abbottabad and said that the targets of the current drive would also be achieved.
During the drive, 250,000 children of the district Abbottabad would be vaccinated, 1127 anti-polio drive teams would work to immunise the children while the health department has also established 1050 fix centers and 34 on bus stands.
Anti-Polio drive teams through a door-to-door campaign would vaccinate under 5 years of age children in every nook and corner of the district to vaccinate the children and achieve the target.
A team of 25 officers including district administration, 75 officers from the World Health Organization (WHO) and 87 officers from the Union Council level would monitor the campaign on a daily basis while 302 area in-charges of the drive would also look after the drive.
Published in The Express Tribune, September 17th, 2021.
COMMENTS
Comments are moderated and generally will be posted if they are on-topic and not abusive.
For more information, please see our Comments FAQ