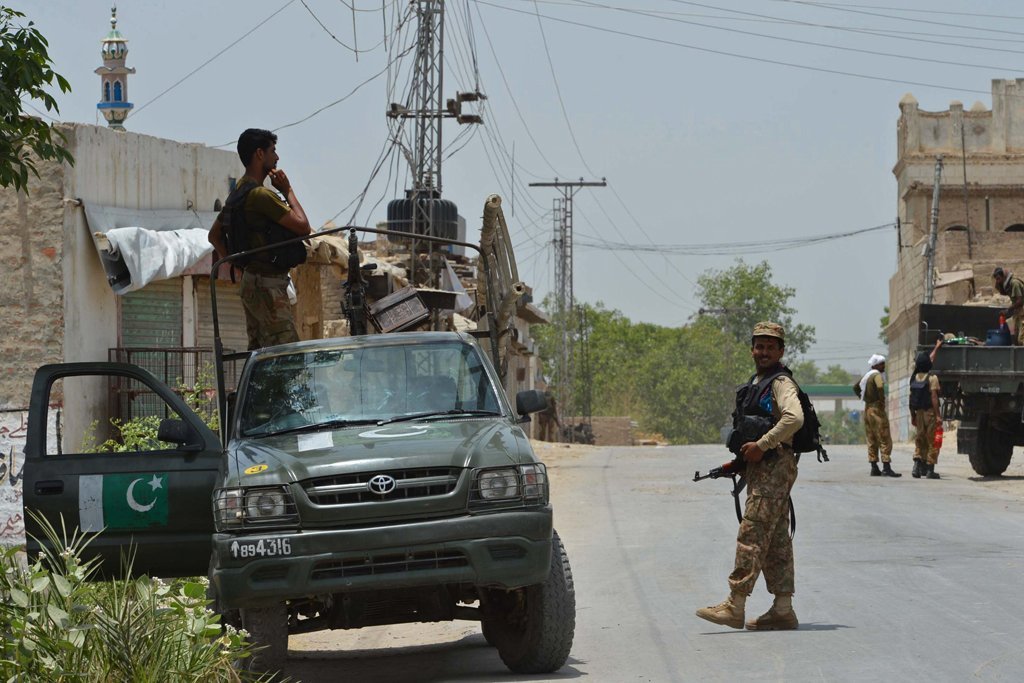 ---
Security forces have killed at least two terrorists during an intelligence-based operation (IBO) in tribal area of Khyber-Pakhtunkhwa's North Waziristan district, said the military in a statement.
"Security forces conducted an IBO in Razmak, North Wazirstan on the reported presence of terrorists. Two terrorists were killed. Arms and ammunition were also recovered from terrorists," a statement issued by the Inter-Services Public Relations (ISPR) said.
The military's media wing added that the cordon and search operation was underway to clear the area from any remaining terrorists.
On Wednesday, at least seven soldiers of the Pakistan Army embraced martyrdom during an intense exchange of fire with gunmen in K-P's South Waziristan district.
Also read: Seven soldiers martyred in South Waziristan IBO
"Security forces conducted IBO in Asman Manza, South Wazirstan District on the reported presence of terrorists," the ISPR statement read.
The military's media wing said five 'terrorists' were killed in the operation. "During an intense exchange of fire, seven soldiers embraced shahadat (martyrdom)," it added.
On September 4, two people were shot dead outside their residence in what appears to be yet another targeted attack in Mir Ali Tehsil of North Waziristan tribal district.
Police told The Express Tribune that in Haider Khel village on the outskirts of the Mir Ali Tehsil, unidentified people opened firing at two men Dostullah and Munib Khan last night, leaving them seriously wounded.
The masked men managed to escape after committing the crime taking full advantage of the darkness.
COMMENTS
Comments are moderated and generally will be posted if they are on-topic and not abusive.
For more information, please see our Comments FAQ