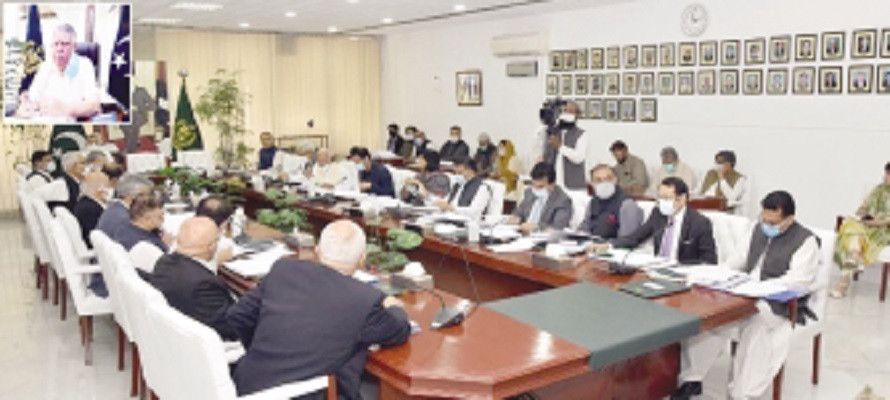 ---
ISLAMABAD:
Senate Standing Committee on States and Frontier Regions (Safron) on Tuesday constituted a sub-committee to look into the matters regarding funds released and utilised under Accelerated Implementation Programme (AIP) and Annual Development Programme (ADP) for merged areas of Khyber-Pakhtunkhwa.
The panel met here at Old Pips Hall, Parliament Lodges under the chairmanship of Senator Hilalur Rehman.
The committee chairman nominated Bahramand Khan Tangi as convener of the sub-committee with two members Senator Dost Muhammad Khan and Senator Hidayatullah.
The body was briefed about the allocation of 3% of divisible pool under National Finance Commission (NFC) to finance the special development of merged areas.
The committee held discussion on the funds released and utilised for the rehabilitation of Temporarily Displaced Persons (TDPs), payment of compensation for damages and loss of public property, business and district-wise details of pending cases of compensation.
The panel was briefed about the merged status of Levies and Khasadar Force of Federally Administered Tribal Areas (Fata) into K-P Police with district-wise status and capacity building of law enforcement, and non-issuance of police service cards.
The committee was informed that Rs121.1 billion had been released for fiscal year 2020-21 while Rs129.7 billion had been allocated for the current fiscal year.
Finance Division additional secretary said the NFC sub-committee was working on the task of introducing a development plan.
The committee was informed that Rs61.35 billion had been released under the AIP while Rs56.47 billion under the ADP for the merged areas. Out of the total amount of Rs117. 82 billion, Rs117.08 billion had been spent.
K-P deputy inspector general police briefed the committee about the merged status of Levies and Khasadar Force into K-P police. He said 25,879 Levies and Khasadar Force had been merged into K-P Police out of the total 29,833. He further noted that 3,016 posts were vacant while 944 were unverified.
Published in The Express Tribune, September 15th, 2021..
COMMENTS
Comments are moderated and generally will be posted if they are on-topic and not abusive.
For more information, please see our Comments FAQ