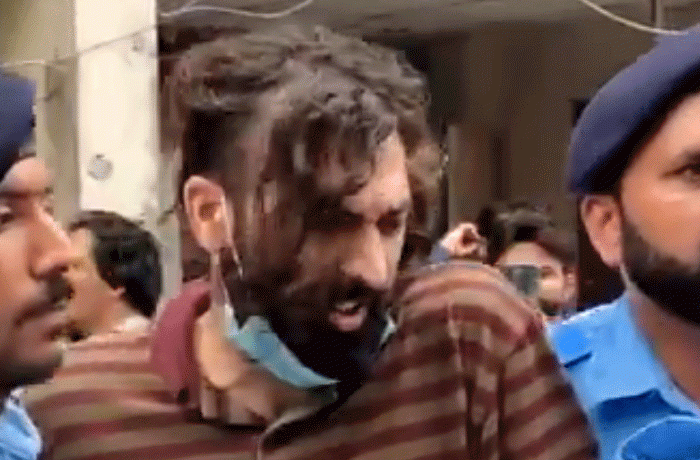 ---
ISLAMABAD:
The Islamabad High Court (IHC) has again issued notices on the post-arrest bail pleas of the parents of Zahir Jaffer, the main suspect in the Noor Mukadam murder case. Justice Aamer Farooq was hearing the post-arrest bail pleas of the suspect's father, Zakir Jaffer, and his mother, Asmat Adamjee on Monday.
During the hearing, the court directed Advocate Shah Khawar, the counsel for Noor's family, to submit his power of attorney. The lawyer assured that he would submit it on Monday. He said that the plea of bail suspension of Therapy Works employees is under way in the high court as well and requested the court to merge both petitions.
However, Justice Aamer Farooq said that the principles of bail suspension and approval were entirely different therefore both petitions will be heard separately.
Read Zahir Jaffer 'confesses' to killing Noor Muqaddam
The court adjourned the hearing till September 15.
Meanwhile, during the hearing of the case, the friends of the victim staged a protest outside IHC. The father of the victim along with members of civil society joined the demonstration.
The demonstrators held placards inscribed with slogans demanding justice for the victim and protesting against the bail granted to the alleged abettors in the crime.
While talking to The Express Tribune, Noor's sister Sara Mukadam said that they want justice so that the brutal act is never repeated against other girls. She expressed hope of getting justice and also resolved to stand firmly for this cause till justice was done. Noor's brother, Ali Mukadam, and cousin, Faisal, said that they were not just standing for Noor but for every individual of the nation as punishments had not been awarded in similar cases in the past.
Published in The Express Tribune, September 14th, 2021.
COMMENTS
Comments are moderated and generally will be posted if they are on-topic and not abusive.
For more information, please see our Comments FAQ