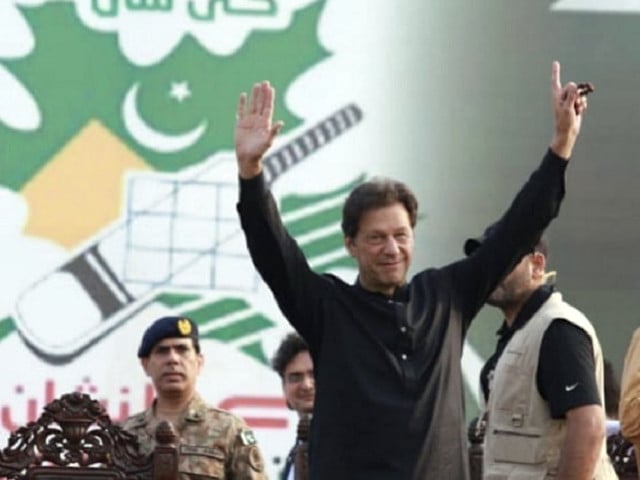 ---
LAHORE/ KARACHI:
The PTI on Sunday came in first place in the local government elections for 39 cantonment boards across the country with 62 seats, according to unofficial results.
The PML-N and independent candidates bagged second and third places with 52 and 49 seats, respectively.
As per unofficial results from 195 wards out of 205, 13 PPP candidates were successful, MQM-P bagged 10 seats, Jamaat-e-Islami won five and Balochistan Awami Party (BAP) and Awami National Party (ANP) each bagged two seats.
The PML-N dominated in Punjab, bagging 44 seats. It was followed by independent candidates with 29 and PTI with 27. The PPP was unable to win a single seat in Punjab.
In Sindh, 11 MQM, seven PTI, eight PPP, two PML-N and four independent candidates were successful.
Read More: Govt sticks to using EVMs in next elections
In K-P, the PTI won seven seats, independents three and the PPP and ANP each bagged two.
In Balochistan, the PTI and BAP each won three seats, followed by two by independent candidates.
Polling began at 8am and continued till 5pm without any interruption for 206 general seats of the cantonments boards across the country.
The elections could not be held in 13 wards due to multiple reasons: seven candidates were elected unopposed, elections were postponed due to constituency disputes in four out of five Kamra wards while in Pano Aqil and Rawalpindi, elections were delayed in two wards.
According to election rules, only voters who had made it inside the polling station by the 5pm closing time were allowed to cast their votes.
Hours after the polling had begun at 8am, the Election Commission of Pakistan (ECP) detained two men impersonating as polling agents from a women's polling station in Clifton's ward number 4 in Karachi.
The 'fake polling agents' who were handed over to the police reportedly belonged to different political parties and were present inside a polling station without the required documents.
No major incidents of violence were reported and polling process largely remained peaceful across the country.
Besides 659 independent nominees, 143 candidates were fielded by the PTI; PML-N had 112 nominees; while 104 candidates were running for the cantonment seats from the PPP's platform.
Jamaat-e-Islami had 104 candidates in the run; banned Tehreek-e-Labbaik (TLP) had fielded 86 nominees; MQM-P had 42 candidates; while Pak Sarzameen Party (PSP) and the Pakistan Muslim League-Quaid (PML-Q) had fielded 35 and 34 nominees, respectively.
CCTV cameras were installed at sensitive polling stations. Apart from the police, paramilitary personnel were present outside the premises of the polling stations. The ECP had given magisterial powers to the officers in charge of Rangers and FC.
According to the instructions issued by the ECP, the use of mobile phones was banned inside the polling station during the election process. This rule also applied to polling agents. However, presiding officers and assisting presiding officers were exempted.
(With input from our correspondents in Rawalpindi, Quetta and Peshawar)
COMMENTS
Comments are moderated and generally will be posted if they are on-topic and not abusive.
For more information, please see our Comments FAQ