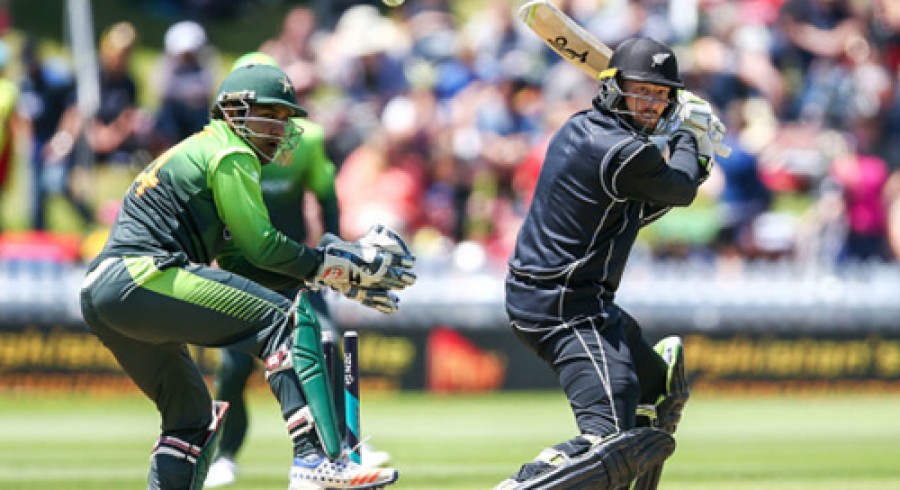 ---
KARACHI:
As part of continuous efforts to revive international cricket in Pakistan, the New Zealand cricket team arrived here on Saturday for the first time in 18 years to play three One-day Internationals and five Twenty20 Internationals.
The visit, which is a major boost for the host country, is expected to improve Pakistan's image and attract more foreign countries to visit.
This is the tourists' first tour since 2003 when they were beaten 5-0 by the hosts in an ODI series.
According to the Pakistan Cricket Board, the Kiwis landed at the Islamabad airport and headed to a hotel where they will undergo mandatory isolation for three days before commencing a two-day practice session on September 15.
The ODI series against New Zealand will be played at the Rawalpindi Stadium, with matches scheduled for September 17, 19, and 21, while the Gaddafi Stadium in Lahore will host five T20Is scheduled to take place from Sept 25 to Oct 3.
In a later development, the PCB and the New Zealand Cricket mutually agreed to change the status of the ODI series to a bilateral series from the ICC Cricket World Cup Super League fixtures due to the non-availability of the Decision Review System (DRS) – a requirement in the event playing conditions, a PCB press release read.
Read NA body worried over 'poor' performance of sports
"As New Zealand will return to Pakistan in the 2022-23 season to play two Tests and three ODIs, the two boards have agreed that these 50-over matches will now count towards the ICC Men's Cricket World Cup 2023 qualification," it read.
In a tweet, the New Zealand cricket thanked Pakistan for a warm welcome and was "great to arrive in Islamabad."
After playing against the black caps, Pakistan would participate in the T20 World Cup that would begin from October 17 in UAE and Oman.
Reacting to the Kiwis visit, a number of cricketers expressed their excitement for the historic tour.
Former Test captain Rashid Latif said: "It is great news for passionate cricket fans that New Zealand are arriving in Pakistan after a long gap. I still remember a match between Pakistan and New Zealand in Karachi when Shoaib Akhtar bowled really fast and took six wickets.
The series was a great opportunity for young Pakistan players to express their talent, he said, adding that fans would turn up to the stadiums in Rawalpindi and Lahore to witness exciting matches between both sides.
Also read Kashmir committee hails resounding success of KPL
Wicketkeeper Kamran Akmal said that witnessing international stars playing in front of them would bring joy to the faces of the fans and he was hopeful the series would help promote the game in Pakistan.
"I am looking forward to what promises to be exciting series. My well-wishes are with the men in green and I am sure they will do well," women's team all-rounder Nida Dar said.
Women's team captain Javeria Khan: "It is really encouraging for the game that New Zealand is coming to Pakistan after a long gap. In this historic series, I am backing Babar Azam and his team to win."
Former Test cricketer and now national U19 coach Ijaz Ahmed: "The tour of New Zealand is another step forward towards the complete resumption of international cricket in Pakistan. After New Zealand, England are due to visit next month here, which is fantastic for the cricket fans."
He urged the fans to turn to stadiums keeping necessary social distancing so they can enjoy the game safely.
COMMENTS
Comments are moderated and generally will be posted if they are on-topic and not abusive.
For more information, please see our Comments FAQ