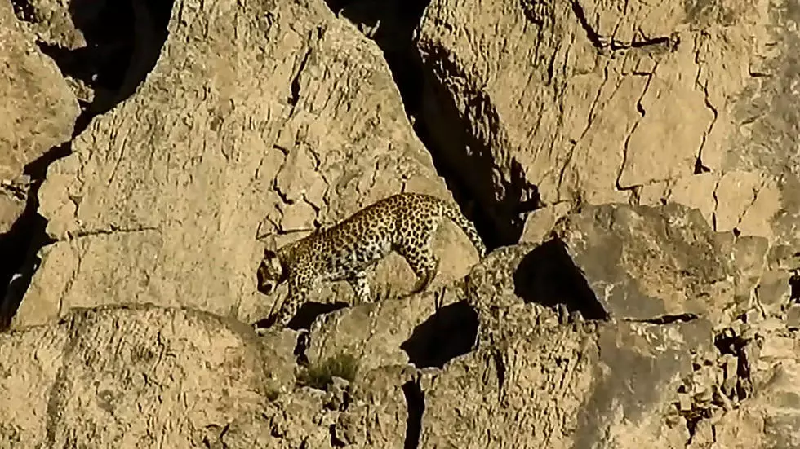 ---
KAHUTA:
Leopards killed animals in Kahuta and caused panic among the locals on Saturday.
The locals claimed they spotted a few leopards on roads, particularly at night. They said they informed the wildlife department, but they have paid no attention to the issues.
Area residents blocked the main road in protest after the pridator killed two donkeys and two goats.
According to an official of the wildlife department, they were carefully monitoring the situation, and they also used a bomb on Friday night to chase the wild animals out. He added that the department is short of the tools such as injectable guns to catch the wild animals and shift them to the jungle.
Read Margalla Hills to have leopard reserve
Meanwhile, Tehsildar Haveli Zahid Chauhan and Supervisor Imtiaz Bukhari reached the spot and thrashed out a plan to catch the animals. They said that an iron cage will be used to avoid any harm. After the catch, the animals will be left in the forest.
They said that they have also received reports that some people have seen leopards on the outskirts of the city. The wild animals seem to have taken shelter in different places.
According to some residents, apart from hunting in the forest, deforestation is also going on continuously which has severely disturbed the wild animals. The government should pay attention to the matter so that these animals can live freely in their areas, they said, adding that amidst the disturbing situation, the animals have turned to the city and have started to cause harm.
Published in The Express Tribune, September 12th, 2021.
COMMENTS
Comments are moderated and generally will be posted if they are on-topic and not abusive.
For more information, please see our Comments FAQ