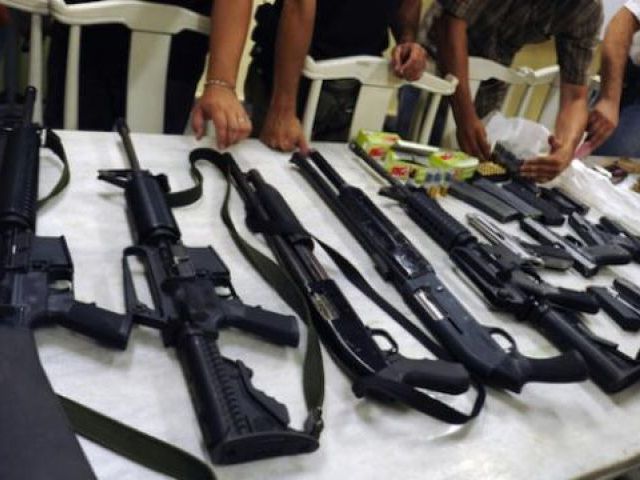 ---
PESHAWAR:
The prices of American M-16 and M-4 rifles have dropped dramatically on the Darra Adam Khel and other black markets owing to the increased supply of weapons after the fall of Kabul to Taliban.
An M-4 rifle which was previously available at one million rupees is now being sold at Rs800,000 and the prices are plunging with each passing day. People are reluctant to buy these rifles waiting for a further drop in price in the coming days.
Talking to The Express Tribune a local resident Shahnawaz said that with the Taliban emerging victorious in Afghanistan, the supply of rifles has suddenly stabilised and each day dozens of these military rifles are being shipped to Pakistan from the war-torn country.
"Taliban have caught large reserves of these US military rifles while some ex Afghan army soldiers have also sold their rifles to traders in order to make some money and this is why the weapons are being smuggled to Pakistan on a very large scale," he said, adding that since August 15, there was a massive price drop in the local market and people have stopped buying these rifles as they await a further decrease in prices.
"A bullet of M-4 was previously available at Rs70 per round but now it is sold at Rs55 and we expect it to drop to Rs35 in the coming days due to the increased supplies," said another dealer who deals in ammunition only.
"Compared to AK-47, M-16 and M-4 carbines are not considered good because they are complex and not jam-proof but still since they are expensive, these rifles are considered a status symbol especially in Punjab and these rifles are smuggled on a very large scale to Lahore," he said, adding that in the past there were 9mm pistols reaching Darra but these days they solely deal in rifles.
"There is very little demand for these super expensive US rifles and 90 per cent of them are sold to arms dealers in Punjab where they fetch a higher price and where people have the purchase power.
"The Afghan economy has been in a shamble these days. There are millions of people left jobless with the sudden withdrawal of US forces from the country and Taliban themselves need cash so they will eventually sell their surplus stocks of rifles to arms traders in K-P and Balochistan," he said, adding that the US withdrawal has almost finished the supply of liquor to the market.
"Previously K-P and Balochistan were the only places where whisky was available at half its original price because of its large scale theft from NATO containers.
Published in The Express Tribune, September 11th, 2021.
COMMENTS
Comments are moderated and generally will be posted if they are on-topic and not abusive.
For more information, please see our Comments FAQ