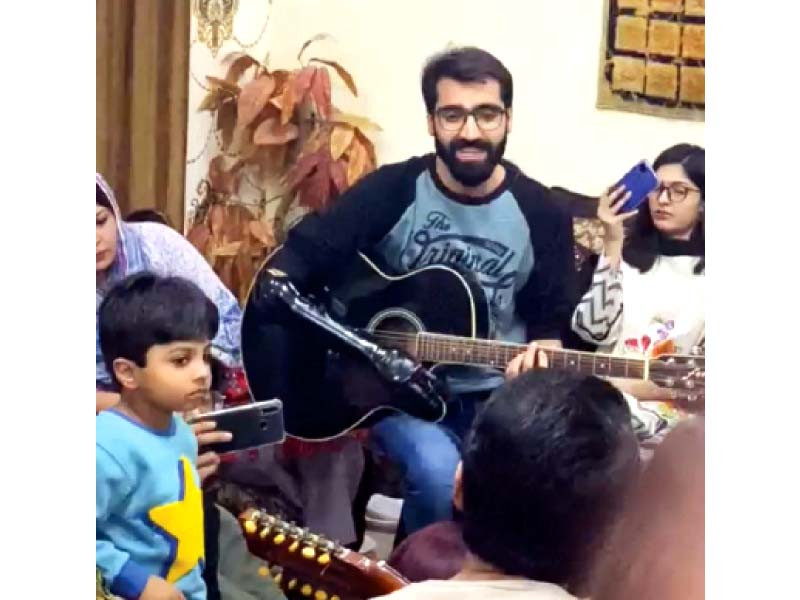 ---
KARACHI:
A Karachi-based prosthetics company has broken a world record by fitting a multi-grip bionic arm on a four-year-old child. Being the first private, non-profit company in the country to design and produce bionic arms in 2016, Bioniks made waves at the two-day COMSTECH - ICCBS International Exhibition on "Technology Enabled Healthcare Solutions" at the University of Karachi's International Center for Chemical and Biological Sciences (ICCBS) on Thursday.
Speaking to The Express Tribune, Muaaz Zahid, 27, who joined Bioniks after being fitted with a prosthetic arm made by the company last year, said that Bioniks introduced this technology in Pakistan around five years ago. Last month, it made the world record by treating four-year-old Muhammad Sideeq, the youngest person in the world to have an artificial limb. "Before that an eight-year-old kid in the United Kingdom was the youngest person [to have an artificial limb]."
Powered by a sensor, the prosthetic arm can also move and lift weights, helping people with disabilities carry out routine activities with ease. It works through a sensor, which is battery-powered and can be used for up to eight hours at a stretch. The prosthetic has fingers that can move, a flexible wrist and can lift upto three and a half kilogrammes of weight. The company produces it in three variants distinguished by colour - the black Black-X, skin-coloured Zindagi and a customisable Super Hero - at the cost of Rs350,000 each.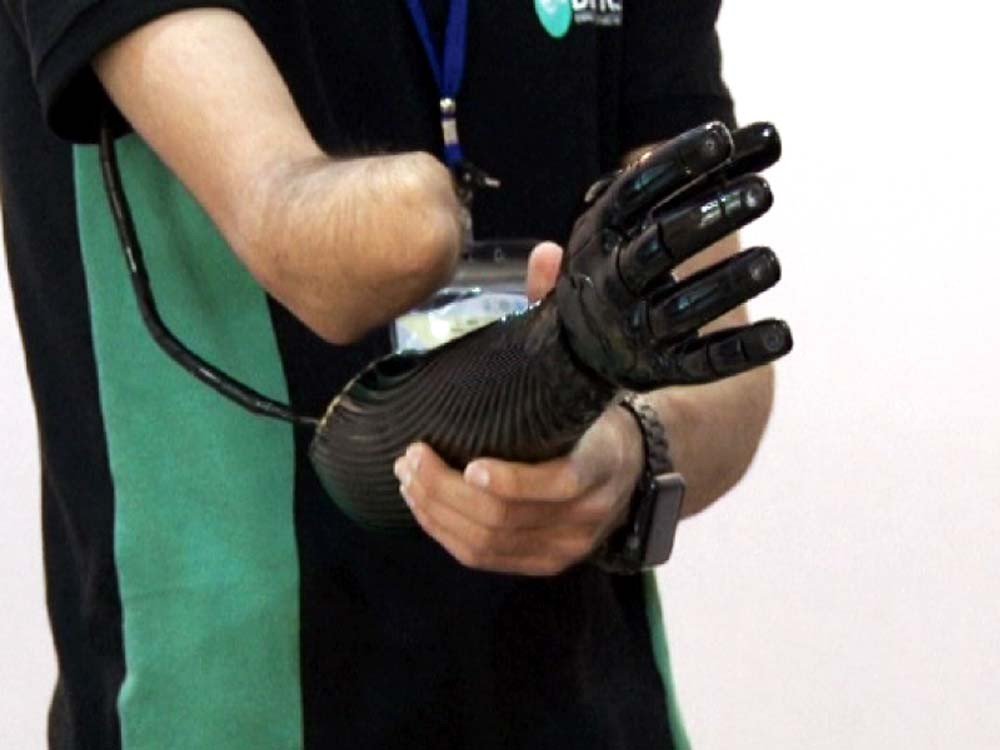 "After losing my right hand I could not perform routine activities. When I heard about this technology I hastened to get it. The arm is easy to use - I no longer feel deprived," said Zahid, who lost his arm in an accident in February 2020.
According to employees at the company officials, some 100 people across the country are currently benefiting from this technology.
The two-day conference, organised jointly by the Organisation of Islamic Cooperation's Standing Committee on Scientific and Technological Cooperation (COMSTECH) and the ICCBS, concluded on Thursday.
More than 21 exhibitors had showcased their work and highlighted the importance of locally developed technologies.
Speaking at the exhibition's concluding ceremony, ICCBS Director Dr M Iqbal Choudhary said that exhibitions were very effective ways of showcasing the new innovations and ideas and with the two-day exhibit their missing was to promote "made in OIC" and "made in Pakistan".
He added that this global event had provided an opportunity to explore and discover the practical and successful implementation of such technologies in the healthcare sector.
Published in The Express Tribune, September 10th, 2021.
COMMENTS
Comments are moderated and generally will be posted if they are on-topic and not abusive.
For more information, please see our Comments FAQ