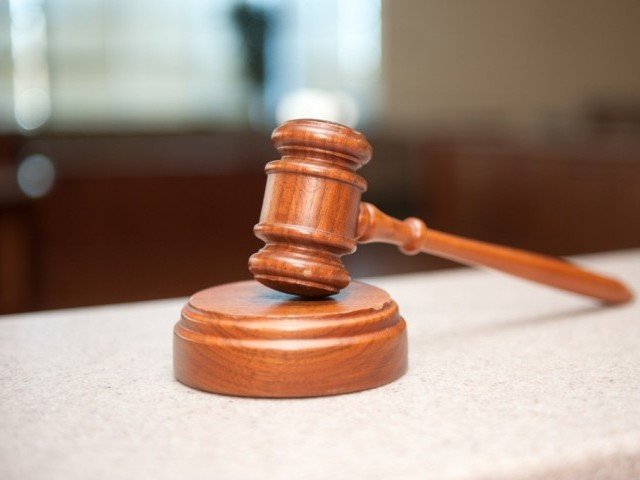 ---
KARACHI:
A local court has rejected the bail plea of a man accused of killing his wife. The South additional district and sessions judge issued the verdict on the plea of Anand, who killed his wife, Kanta Kumari.
In his complaint to the police, the deceased's brother, Rajesh, said that his sister was married to Anand in February 2020 and they have a six-month-old daughter. On June 5, this year, Rajesh said, he was informed that Kumari had died by suicide.
The body was taken to Dr Ruth Pfau Civil Hospital where doctors confirmed her death. However, seeing bruises on the deceased's neck, the family was asked to call the police. Rajesh said he wanted the doctors to conduct a postmortem and complete the medico-legal formalities but Anand took the body home insisting on last rites.
Read More: Probe faults cops for murder
Subsequently, Rajesh approached the Baghdadi Police Station and a case was lodged. Anand was arrested and after judicial orders the body was exhumed for an autopsy. A medical examination confirmed that Kumari was beaten and her neck was broken in two places.
During the hearing of the bail plea, the petitioner's counsel maintained that Anand's statements were contradictory. He contended that the deceased's nose and neck were broken and torture marks on the body proved physical assault.
Anand had first claimed that his wife died by suicide and then changed his statement to say she had died in a fall.
After his bail plea was rejected, Anand was sent back to jail on judicial remand.
Published in The Express Tribune, September 10th, 2021.
COMMENTS
Comments are moderated and generally will be posted if they are on-topic and not abusive.
For more information, please see our Comments FAQ