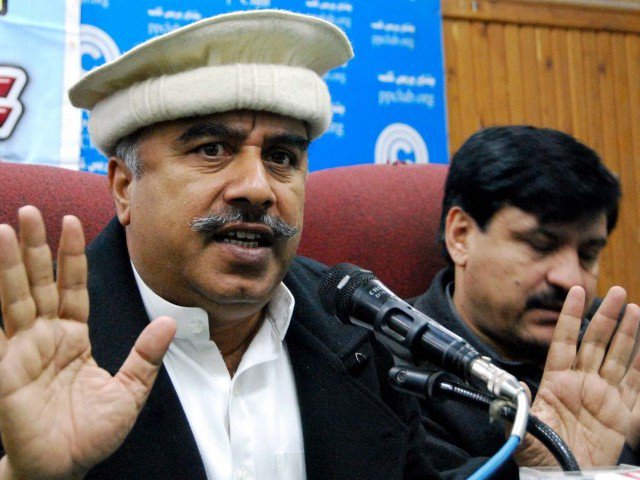 ---
HARIPUR:
Khyber-Pakhtunkhwa (K-P) Governor Shah Farman has summoned University of Haripur (UOH) Vice Chancellor Prof Dr Anwar Gilani and registrar over alleged illegal recruitments.
Sources said that the governor has also sought a complete record of illegal recruitments. The K-P governor has also issued directives to the university administration to immediately stop the recruitment process.
According to sources, large-scale illegal recruitments had been made in the university over the years under political influence and in violation of rules and regulations.
Several people had already approached courts against violation of merit in appointments and many cases were pending in different courts. Courts have also issued restraining orders against the appointments.
Read Delayed proceedings: Pandemic impedes govt recruitment in Punjab
On August 26, the vice-chancellor of the university was summoned by the governor's inspection team to record a statement.
Reliable sources said that K-P Chief Minister Mahmood Khan has also received several complaints against the irregular recruitments at the UOH.
Previously, a controversy had also arisen against the promotion of a junior official to the post of vice-chancellor in violation of merit. Due to political appointments, two groups have emerged in the university.
Sources said that the appointment of locals at the university has been confined to junior and clerical positions.
The sources claimed that 90 per cent of the staff, including lecturers, have been appointed from other districts.
During the tenure of the former VC, several illegal appointments had been made, and many people were caught red-handed for grabbing the jobs on fake degrees.
Read more SHC irked at education dept's failure to fill vacancies
Later, they were removed from service. Sources said that UOH alumni Lab Attendant Yar Mohammad has been appointed to a key administrative position in violation of merit. Daily wage employees have also been promoted from PS-11 to PS-16 positions.
According to sources, three inquiries into alleged illegal recruitment are under way at the university, however, no findings have come to the light. Attempts were made to contact the varsity's vice-chancellor to take his version on the issue, however, his staff said that he was busy in a meeting.
On the other hand, the UOH spokesperson said that a letter has been received from the Governor's Secretariat and all the records will be provided.
He said that steps were being taken in the interest of the university by keeping political influence at bay.
The spokesperson said that the VC was already investigating illegal appointments with members of the scrutiny and certification committee.
Published in The Express Tribune, September 10th, 2021.
COMMENTS
Comments are moderated and generally will be posted if they are on-topic and not abusive.
For more information, please see our Comments FAQ