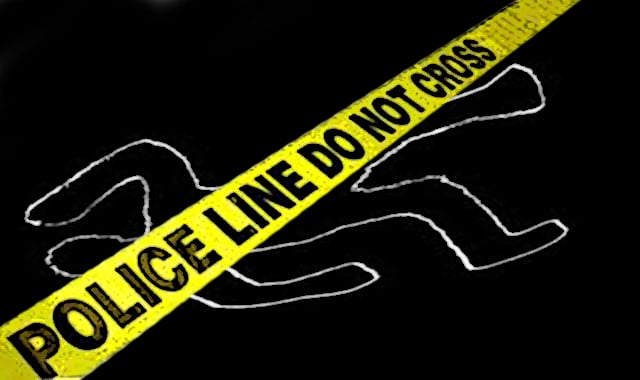 ---
MULTAN:
A clothes shop owner allegedly opened fire on three siblings over a motorcycle parking dispute that resulted in the death of one person on Tuesday.
Police said Zubair, owner of a grocery store, a resident of Main Market Sabzi Wali Gali in Delhi Gate area, had forbidden Saeed, a clothes vendor, to park his motorcycle in front of his shop.
Eye witnesses said Saeed refused to comply which resulted in a heated argument between the two.
The altercation escalated to a point where Saeed barged into the residence of Zubair and opened indiscriminate fire at the family. As a consequence, the owner of the grocery store died on the spot while his sister Zehra and brother Hamza were severely wounded. The assailant escaped from the crime scene to avoid cops. Police have gathered evidence and taken first account of the witnesses to incriminate the suspect in the murder case.
The corpse of the victim has been sent to a mortuary for post mortem examination whereas his siblings are receiving tertiary care at the hospital. Meanwhile, the cops are raiding on tip offs to arrest the assailant.
Arif Fasihullah, the president of All Pakistan Anjuman-e-Tajiran Multan and South Punjab, and Sibghatullah, the president of Anjuman-e-Tajiran Delhi Gate have condemned the brutal killing and demanded the arrest of the attacker. The duo also condoled to the death of the trader during a visit to the bereaved family.
Read More: Larkana police kill 18 suspects during August
The leaders have called on authorities to disarm the area so that law and order can be maintained and loss of lives could be prevented.
Reportedly, the traders have taken to streets to demonstrate against the terrorising attack. They have also closed the market to grieve the tragic death of their fellow businessman.
"We will continue to protest till the cops put the assailant behind bars," Sibghatullah told The Express Tribune.
"The law enforcement institutions should punish the attacker soon to set a precedent of zero tolerance policy with respect to gun violence," he underscored.
According to user generated data secured by a crime monitoring website Numbeo, Multan has high incidence of violent crimes such as assault and armed robberies. The online database has determined that the city poses moderate risk to citizens with regard to such crimes.
Published in The Express Tribune, September 8th, 2021.
COMMENTS
Comments are moderated and generally will be posted if they are on-topic and not abusive.
For more information, please see our Comments FAQ