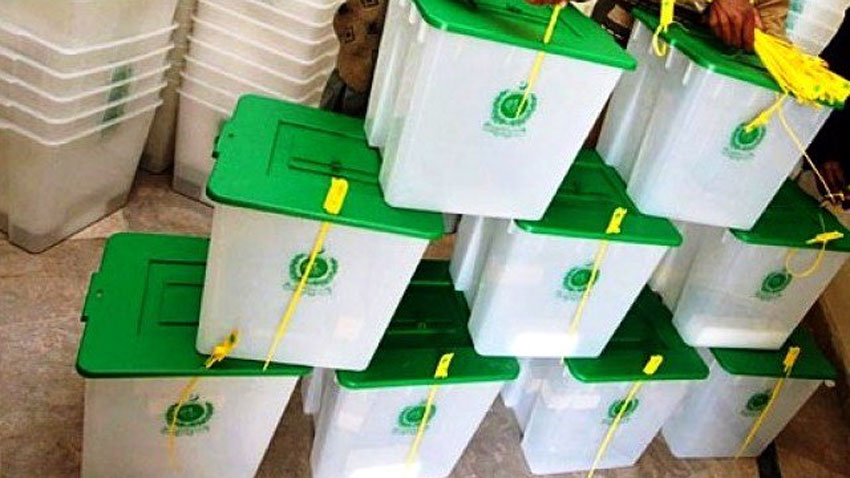 ---
RAWALPINDI:
The final round of the election campaign for Rawalpindi and Chaklala cantonment boards has picked up the pace as heavyweights of major political parties have entered the field to woo voters to cast a ballot in favour of their respective candidates.
A tough electoral contest is expected between the Pakistan Tehreek-e-Insaf, the Pakistan Muslim League-Nawaz and other parties on 20 seats of Rawalpindi and Chaklala cantonments, 10 seats of Wah Cantonment, two each of Taxila, Murree, Attock, Sanjawal and Jhelum Cantonments and five seats of Kamra Cantonment.
The candidates are pushing hard in their efforts and ensure their presence at funerals and other gatherings to appease voters as less than a week is left to go to the polls.
Read ECP set to hold cantonment polls
PTI's Parliamentary Secretary for Narcotics Sheikh Rashid Shafiq, former PML-N MNA Hanif Abbasi, Divisional President, former MNA Malik Abrar Ahmed, former PML-N candidate for National Assembly Barrister Danial Chaudhry, former prime minister and senior PPP leader Raja Pervez Ashraf have entered the election campaign for their respective party candidates.
The electioneering has entered the crucial phase from corner meetings to public gatherings. Jirgas are being held until at late night to appease angry voters.
Gujjar, Rajput, Sheikh, Kayani, Butt, Khattak, and Rajgan communities have always been a major influence in the local bodies' elections in Rawalpindi and all parties are trying to gain their support in the polls as well.
Published in The Express Tribune, September 7th, 2021.
COMMENTS
Comments are moderated and generally will be posted if they are on-topic and not abusive.
For more information, please see our Comments FAQ