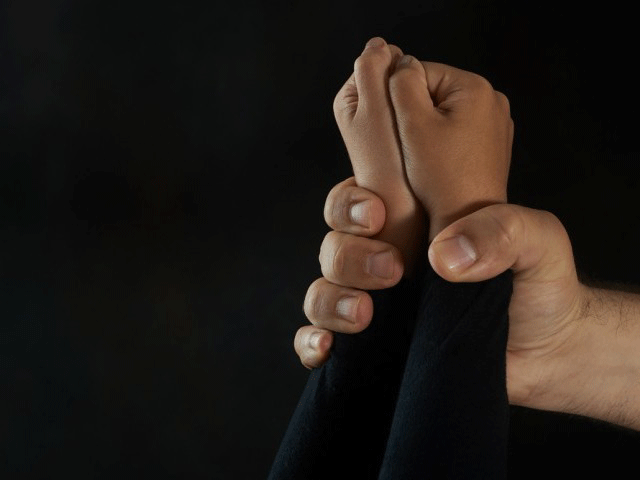 ---
RAWALPINDI:
The Rawalpindi Cantonment police have arrested a seminary teacher for allegedly torturing and sexually assaulting a 14-year-old student on Sunday.
According to police sources, the seminary teacher shifted the student to the hospital after the student's health deteriorated after the alleged torture and sexual assault.
The victim's father said that he had enrolled his son in the seminary three days back. On Friday, he received a call from the seminary teacher, Qari Usman, who told him to pick up his son as he was not feeling well. He added that when he reached the seminary, he was told that his son had been taken to the district headquarters (DHQ) hospital.
Read Lahore police books JUI cleric for molesting seminary student
The victim's father told the police that at the hospital, Qari Usman met the family and sought an apology as he had assaulted the student which led to the deterioration of his health.
The victim was discharged from the hospital at night, however, the student's health deteriorated again and he was taken to the hospital.
The victim told his father and doctors that Qari Usman took him to his room, assaulted him by strangling his neck and when he gained consciousness, he found himself in the hospital.
The student later told his father and police team that he felt pain in his whole body and he could not sit. The victim's father suspected that Qari Usman had molested his son.
Following the complaint, the police arrested the teacher while the victim went through a medical examination.
Published in The Express Tribune, September 6th, 2021.
COMMENTS
Comments are moderated and generally will be posted if they are on-topic and not abusive.
For more information, please see our Comments FAQ