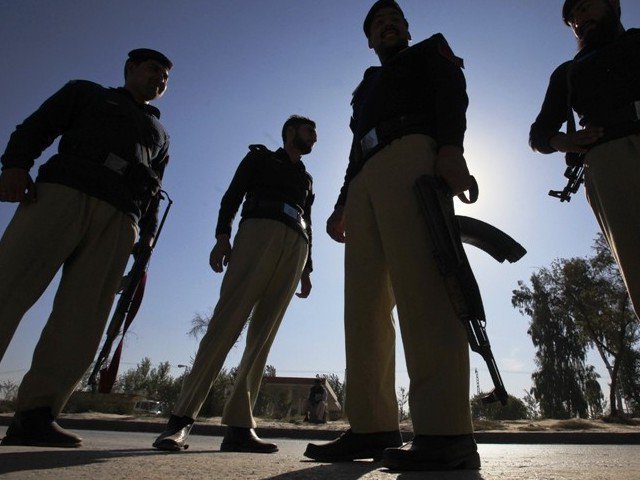 ---
CHICHAWATNI:
A new case has been registered against a terminated police constable and his brother's wife in Yousafwala police station on the behest of a woman whose daughter, a BSc student, had allegedly committed suicide out of fear of being defamed through an objectionable video of the victim in possession of the nominated suspect.
The mother of the victim claimed that the suspect, Dabir Haider, had a relationship with her daughter and had made an objectionable video of her.
"He had convinced my daughter that he would marry her, however, later on Dabir started threatening her of dire consequences if she did not pay him well for the cover up," she stated before the cops.
"He had threatened the victim that he would upload the notorious video on social media to defame her everywhere," she added.
Police said the victim, Uroosa Talib, was a resident of suburban village 58/5-L and pursuing her bachelor degree when she met the suspect.
Read Helpline launched for suicide prevention
In 2020, the victim had registered case 559/20 under sections 376 and 511 of the constitution of Pakistan against the then on duty policeman. An internal departmental inquiry had led to the conclusion that the constable was guilty of all nominated crimes in the case and was dismissed from job.
The Express Tribune learnt that despite being declared guilty, the perpetrator continued to threaten the victim of revenge. In exchange of keeping the comprised video secret he demanded millions of rupees from the woman and also asked her to take back the case if she wanted to protect her dignity from being questioned on social media.
"His most recent demand was to pay the extortion money to him at a local market and withdraw the complaint against him by August 23 which turned into a precursor for Uroosa's suicide," Shehnaz Akhtar, the parent of the deceased victim, revealed.
The cops pointed out that the victim took her life on August 22 out of fear of defamation as vowed by the terminated policeman.
Uroosa allegedly hung herself to death from a ceiling fan. She had tied a scarf around her neck as a noose to commit suicide.
Incidence of increased sexual crimes has rattled Punjab for over a year now. Police said women and children will be facilitated through anti-harassment and violence centres across the region where women cops will take the lead in solving cases.
"The process will be strictly monitored and evaluated for efficiency in providing legal assistance to victims," a police officer told The Express Tribune.
Published in The Express Tribune, September 4th, 2021.
COMMENTS
Comments are moderated and generally will be posted if they are on-topic and not abusive.
For more information, please see our Comments FAQ