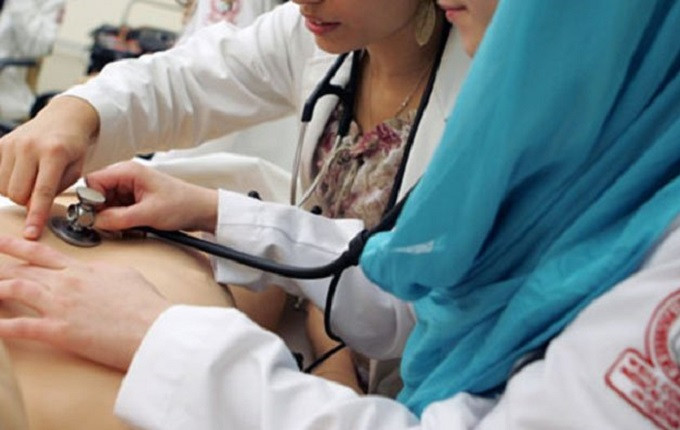 ---
ISLAMABAD:
The Senate Cabinet Secretariat Committee on Thursday asked the Federal Public Service Commission (FPSC) to show leniency to 20 contractual doctors working in the Federal General Hospital and accommodate them without a written test.
Committee Chairman Rana Maqbool Ahmed said that there should be no written test for the doctors working in the hospital for the last decade and instead their interviews should be conducted after reviewing their performance.
Federal Public Service Chairman Zahid Saeed told the committee that in the light of the decisions of the Supreme Court and high courts, these doctors will also have to appear in written tests and a subsequent interview before they were adjusted against the vacant posts.
He said that the written test would not be an open one and a special syllabus has been prepared as per the wishes of the contractual doctors. The FPSC chairman said that the contractual doctors will have to score only 40 per cent marks in the written test. He said that the issues would have been resolved if the contractual doctors had appeared in the test in 2016.
He said that the medical doctors went to the court challenging the previous test but did not get any relief.
The FPSC chairman said it will set a new precedent for all contractual employees if these 20 doctors were offered the job without following the prescribed criteria.
Public Procurement Regulatory Authority (PPRA) officials informed the panel about the amendments made in the rules of the authority.
The Senate panel also summoned a one-year report of PPRA within a month. Senator Sadia Abbasi inquired whether military procurement was also included in the domain of the authority. She asked if procurement of all other institutions was done through the PPRA then why the military was exempted from it. PPRA officials replied that there was no clarity about this, but some defence equipment was procured through the authority.
Read Why are doctors hesitant to get vaccinated?
They said that the committee will be informed about the rule at the next hearing. The committee also passed a unanimous resolution to pay homage to Kashmiri separatist leader Syed Ali Gilani. The resolution was presented by the chairman of the committee Rana Maqbool Ahmed.
The panel also condemned the denial of the funeral of the Hurriyat leader by Indian occupational forces according to the wishes of the family. The members paid homage to the bravery, perseverance and courage of the late Kashmiri leader and also offered condolence to his family.
Published in The Express Tribune, September 4th, 2021.
COMMENTS
Comments are moderated and generally will be posted if they are on-topic and not abusive.
For more information, please see our Comments FAQ