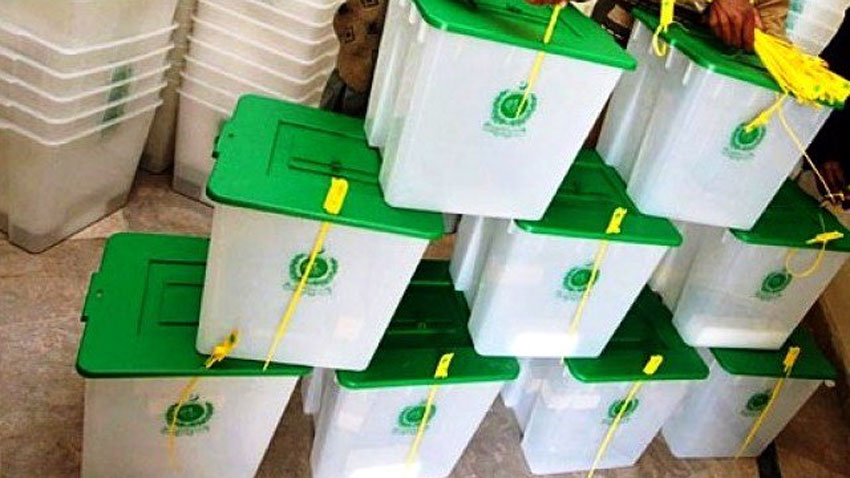 ---
ISLAMABAD:
Overseas Pakistanis on Monday held a protest demonstration outside the Election Commission of Pakistan (ECP), demanding a right to cast their vote in the general elections.
A dozen of overseas nationals gathered outside the building, organised by Pakistan Overseas Forum, clamouring for equal rights to take part in general elections - a stance which the Pakistan Tehreek-i-Insaf (PTI) government has been asserting since it first started making moves to introduce electoral reforms through an ordinance that sought to enable Pakistanis living outside the country to vote.
Talking to the media, the protestors pointed out that, in 2016, the Supreme Court had ordered in favour of extending the right of casting votes to the overseas Pakistanis but the electoral body utterly failed in developing a mechanism whereby they would have been able to practice their basic right.
Read ECP hints at using EVMs in next elections
Demonstrators demanded that seats be allocated for expats in both houses of parliament and provincial assemblies. "ECP should set up a mechanism to give voting rights to us," they demanded.
Chairman Pakistan Overseas Global Mian Tariq Javed said it is high time that changes were enacted in this regard so that overseas Pakistanis could be given their basic democratic right.
He said that expats could play a key role in resolving some of Pakistan's longstanding issues as they met the "requirements of the modern world".Furthermore, a large number of policemen were deployed outside the ECP during the protest, while the roads leading to the ECP were blocked with barbed wire.
Earlier this year, Foreign Minister Shah Mahmood Qureshi had said that the government was making efforts to integrate overseas Pakistanis into the political system and endow the expat community with decision-making powers.
COMMENTS
Comments are moderated and generally will be posted if they are on-topic and not abusive.
For more information, please see our Comments FAQ