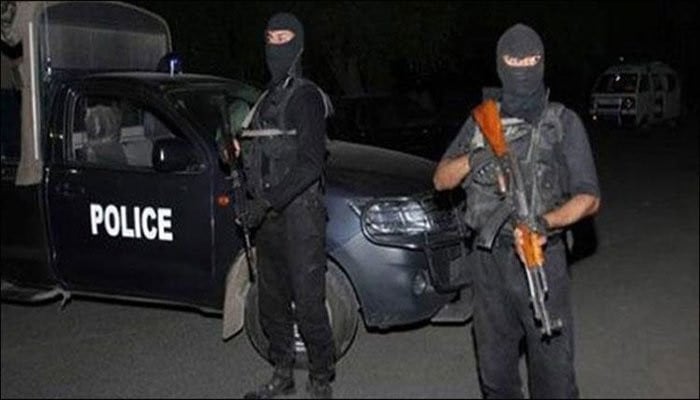 ---
QUETTA:
At least 11 Da'ish terrorists were killed in an intelligence-based operation (IBO) at the group's camp in the Mastung district of Balochistan on Monday.
The IBO was conducted by the Counter-Terrorism Department (CTD), Balochistan, in the Killi Qamar Mazar Abad area, said CTD Balochistan spokesperson.
The raid was carried out on a tip-off from Da'ish terrorist Abdul Haye. The CTD team reached the site and surrounded the terrorists, the spokesperson added.
The militants started to fire indiscriminately at the personnel and lobbed grenades at them. The CTD team then returned fire, killing 11 terrorists.
According to the spokesperson, a large cache of arms and explosives was recovered from the terrorists, including four SMGs with 360 rounds, one LMG with 80 rounds, two suicide jackets, three 9mm pistols, 15 kilogrammes of explosive, prima cord, eight hand grenades, and eight detonators.
Read Four personnel martyred in two Balochistan blasts
He added that efforts were being made to identify the remaining terrorists.
According to the spokesperson, the camp was going to be used as a launching pad for Da'ish in the near future.
He further stated that Abdul Haye was the ring leader of the group involved in Mastung police mobile attack in May 2021.The terrorist act, he added, had resulted in the martyrdom of two police officers.
The spokesperson further stated that a detailed investigation had led to the discovery of the camp.
An FIR has been registered at the CTD Balochistan police station and an investigation has been launched to arrest the remaining members of the network, he said.
He added that more raids had been planned for other areas of Balochistan to arrest other miscreants.
COMMENTS
Comments are moderated and generally will be posted if they are on-topic and not abusive.
For more information, please see our Comments FAQ