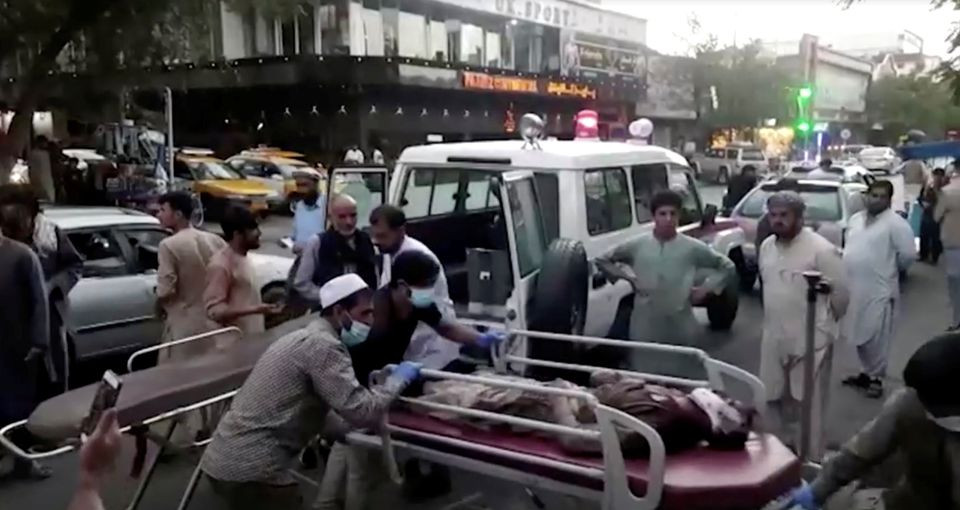 ---
PESHAWAR:
Studying in a foreign land comes with homesickness and the irrational fear of getting a dreadful phone call announcing the passing of a loved one.
The capital of Khyber Pakhtunkhwa (K-P) hosts a significant population of degree-seeking Afghan nationals at its various public and private educational institutions. For these visiting students the threat of a call bearing bad news looms heavy as they watch the Taliban's takeover and disturbing images from the Kabul airport on repeat.
Nizam Shinwari, a 25-year old statistics major at the University of Peshawar, has been a resident of Peshawar for the past 20 years but most of his family are still in Kabul. Shinwari is resigned to watching the hourly news to get updates about his hometown. A distraught Shinwari, talking to The Express Tribune, said, "this is a tragic situation as I cannot go back home to ensure the safety of my family." He lamented that he had come to Pakistan to get a good education and to then move back to his home to serve his people. "With the dismissal of a democratic government, I am not sure if this is possible anymore," Shinwari said. Apart from worry for his family, he voiced his fears for Afghanistan's female population: "How people, especially women, will work in such conditions is beyond my understanding. When the Taliban were last in power they curtailed the movement of women severely."
Mamona Ahmadzai, while talking to The Express Tribune, said, "we grew up in the war and we never saw a peaceful Afghanistan as everyone came here with vested interests and once those were achieved we war affectees were left to fend for ourselves." It has been two months since Ahmadzai, an Afghan student studying at Islamia College Peshawar, has seen her family. With how the situation has unfolded, Ahmadzai is unsure of when she will be able to see her family again. "Both my family and I are really tense due to the uncertainty," she said. Another pressing concern, as per Ahmadzai, is money for her tuition fee and personal expenses. "I do not know how my parents will send it to me," an upset Ahmadzai said.
The hostelite Afghan students' evening gatherings have been nothing short of depressing as per Amin Wardak, a student at Agriculture University Peshawar. As his fellow countrymen huddle at the Kabul airport waiting for international flights to escape, Wardak and his friends gather in their dormitory halls to discuss their future. "Most of us are studying on scholarships given by the Pakistani government, we are just scared that a Taliban takeover means that the government will cancel our scholarships," he informed this correspondent.
While the events of the past week have taken a definite toll on the mental health of students, Jina Afghan, a psychology student at the University of Peshawar, is trying her best to remain optimistic. "They [Taliban] have announced forgiveness for everyone and not to disrupt women's education so maybe there is some hope after all," said Jina.
Professor Dr Syed Hussain Shaheed Soherwordi, Chairman of the International Public Relation at the University of Peshawar, while talking with The Express Tribune, did not share Jina's optimism.
Expressing grave concern at the scenes from Afghanistan, he was worried about how they would affect his Afghan students. "The uncertainty and closure of borders with Afghanistan means that not only will students be depressed and restless but they will not be able to concentrate," Soherwordi told The Express Tribune.
Published in The Express Tribune, August 28th, 2021.
COMMENTS
Comments are moderated and generally will be posted if they are on-topic and not abusive.
For more information, please see our Comments FAQ