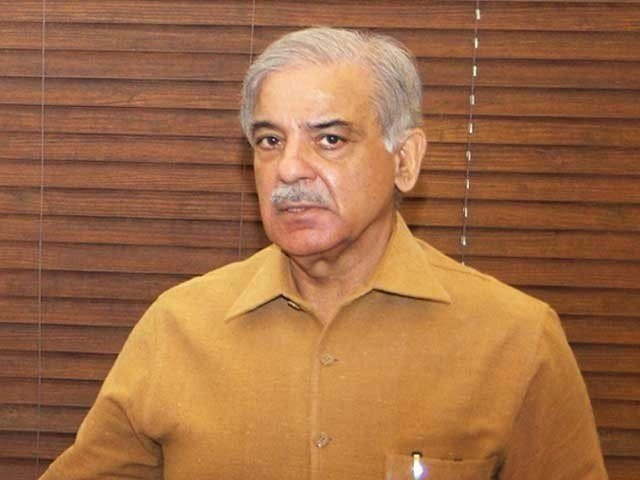 ---
KARACHI:
Pakistan Muslim League Nawaz (PML-N) President Shehbaz Sharif is set to arrive in Karachi today, to attend an anti-government power show, scheduled two days later, on August 29 at Bagh-e-Jinnah.
The reason for the party chief's early arrival, however, is allegedly tied to a rift among leaders of PML-N's Sindh chapter, which sources privy to the matter claim Shehbaz hopes to resolve before Pakistan Democratic Movement (PDM) flexes its political muscle on Saturday.
"The dispute in the ranks of PML-N's Karachi leadership is linked to the nomination of candidates for local bodies elections in the city's cantonment areas, which has forced the party's Sindh chapter leader Miftah Ismail to resign from his post," said a party member, on conditions of anonymity.
Per the timeline of events, although grievances were long brimming, the dispute within the rungs of PML-N intensified following an act of rebellion by the Karachi division president and other workers. The band had stormed the Muslim League House, ransacked the property, and defaced portraits of Ismail over the nomination conflict.
"Party has suspended a few members and formed a committee under the supervision of secretary-general Ahsan Iqbal. The committee will submit its inquiry report after PDM jalsa, but Ismail has already served his resignation citing delay in response against the recent personal attacks, " told a senior PML-N leader.
However, according to various party sources, Ismail's resignation is yet to be accepted by top PML-N leadership. Once findings of the inquiry committee are made public, the former foreign minister will be asked to resume position, while the party chief will himself hold meetings to settle all grievances brimming within PML-N's Sindh chapter.
According to PML-N Sindh spokesperson, Shehbaz Sharif during his two-day stay will also visit other political leaders to offer condolences on passing away their loved ones, after which he is scheduled to meet with the financial capital's business community on the morning of the power show.
"He is going to visit the family of former President Mamnoon Hussain, who passed away a few days ago, and will also offer condolences to the families of former provincial chief minister Mumtaz Bhutto and Sindhi nationalist GM Syed," the spokesperson told.
There has been a controversy circulating in the media about the role of Shehbaz Sharif and Maryam Nawaz in leading the PDM rally. Some sections of media have portrayed it as a PML-N policy to sideline the very vocal Maryam by providing Shahbaz an opportunity to lead the rally and party on a softer tune.
Read PML-N slams govt for 'false' cases
Party leaders, including PML-N MNA Khehal Das Kohistani, however, refuted the reports saying that "it's PML-N chief Nawaz Sharif's decision that each PDM rally will be led by his brother Shahbaz Sharif."
Quashing differences between Maryam and Shahbaz, Kohistani said that Maryam and Mian Nawaz Sharif have the same narrative about democratic dispensation, fair election, and the rule of law, which they will uphold in the upcoming rally.
"The criticism on their part, against some power mongers, is aimed at holding free and fair elections and restraining forces that are likely to interfere with the exercise," he remarked.
Ahsan Iqbal, Shahid Khaqan Abbasi, Maryam Aurangzeb, and other senior party leaders will also be accompanying Shehbaz Sharif during his visit.
However, Jamiat Ulema e Islam (JUIF) leaders who are to host the PDM rally in Karachi, claim to throng the rally space, making it the largest progamme of its kind, since creation of the eight-party alliance against the Pakistan Tehreek-e-Insaf (PTI) government.
"Pakistan People's Party and Awami National Party parting ways with the alliance will have no impact on our power. The participation of the eight parties will set a new precedent making it a successful event," asserted JUI-F leader Rashid Soomro, adding that leaders from BNP (Mengal), National Party (Bizenjo), Pakhtunkhwa Milli Awami Party, and Qaumi Watan Party will also attend the event. Whereas, PML-N leaders Maryam Nawaz and father Nawaz Sharif are also expected to join the rally, albeit digitally through video-link, preparations for which are underway.
COMMENTS
Comments are moderated and generally will be posted if they are on-topic and not abusive.
For more information, please see our Comments FAQ