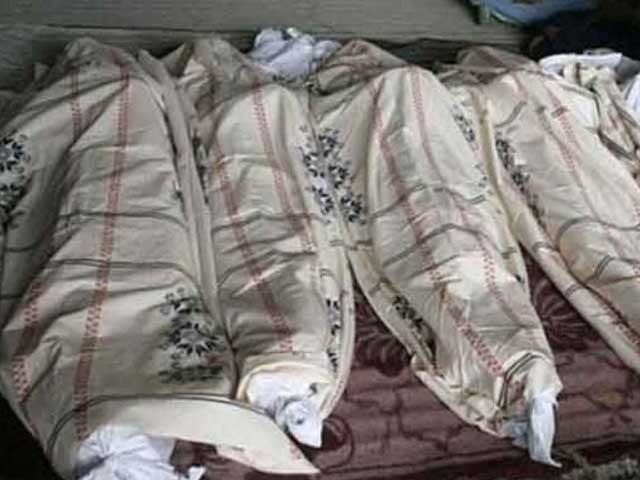 ---
PARACHINAR:
At least eight people were killed, while nine others were injured in a clash between two tribal groups in Lower Kurram on Thursday.
According to Express News, the groups clashed with each in Mahora area, merged earlier with the Khyber Pakhtunkhwa province, over a property dispute.
The members of the two groups, opened indiscriminate fire at each other resulting in a number of casualties.
The bodies and the injured were shifted to the district hospital in Parachinar. According to hospital sources, the condition of some of the injured was critical.
The police said the two clans had a dispute related to property ongoing for some time. The area was said to be still tense following the armed clash.
Read Old enmity claims two lives
In May, a tribal clash over livestock animals claimed the lives of 10 people of a family in Kashmore-Kandhkot district, Sindh.
The assailants, allegedly belonging to the Jagirani and Sabozai tribes, attacked Zaman Chachar village on the riverbed area in the limits of Durrani Mehar Police Station and killed nine men.
The Chachar community complained that the police arrived at the crime scene belatedly, allowing the attackers to easily escape after killing the family members in broad daylight.
Following the killings, the two sides continued to exchange fire for some hours, setting up pickets in their respective areas.
The incident happened near a site, where a bridge is being constructed on the Indus River to connect Ghotki district with Kandhkot.
COMMENTS
Comments are moderated and generally will be posted if they are on-topic and not abusive.
For more information, please see our Comments FAQ