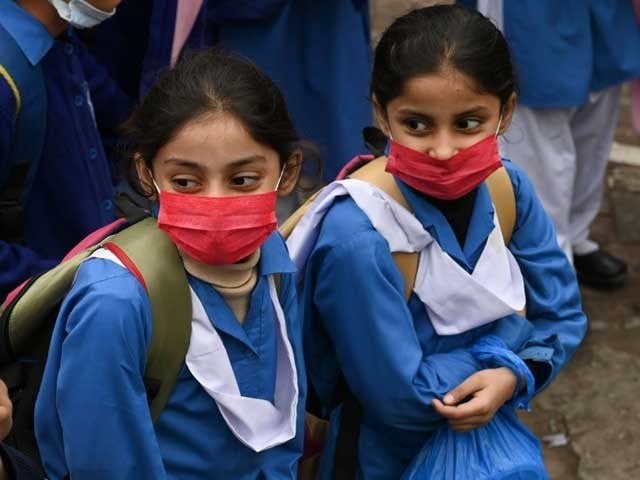 ---
RAWALPINDI:
The Rawalpindi district has witnessed a steep decline in admissions to middle classes — 5th to 8th — in government schools in the current academic year.
According to official sources, of the 36 districts of Punjab, the Rawalpindi district stands at 33 in terms of school admissions.
The sources said that the provincial education ministry has reprimanded district education officers (DEOs) over their abysmal performance in convincing parents to send their children to schools.
District Education Authority Chief Executive Officer Kashif Azam has, meanwhile, directed heads of all primary, middle, and high schools to get to the parents and other stakeholders to enhance the strength in public schools.
DEOs have been directed to ensure unconditional enrolment of all those students, who had previously been denied admissions for various reasons. School heads have also been instructed to put up admission banners on school premises, roads and intersections to seek the concentration of parents.
The DEOs have also been instructed to upload data of new admissions within 24 hours. The new enrolment phase will continue till the end of October, the sources said.
Read Admission policy to ensure enrollment on merit
Officials said that the students will be given free course books while deserving students will be provided with copies, bags and uniform.
Meanwhile, teachers' leaders Shafiq Bhalwalia and Bashrat Iqbal Raja blamed the late start of the enrolment process for low admissions in schools.
They said that the enrolment process remained suspended from March 1 to July 31 owing to the coronavirus pandemic.
They said that private schools started admissions from January 15 while their new session started in March. Until then, the private educational institutions had completed up to 60 per cent of admissions, they said.
The teachers' leaders said public schools started the enrolment process in April, which was halted after a few days because of the Covid-19 situation, while private schools continued admissions through all of April and May.
They said that the government began the new academic session on August 2, five months later than the private sector.
Published in The Express Tribune, August 19th, 2021.
COMMENTS
Comments are moderated and generally will be posted if they are on-topic and not abusive.
For more information, please see our Comments FAQ