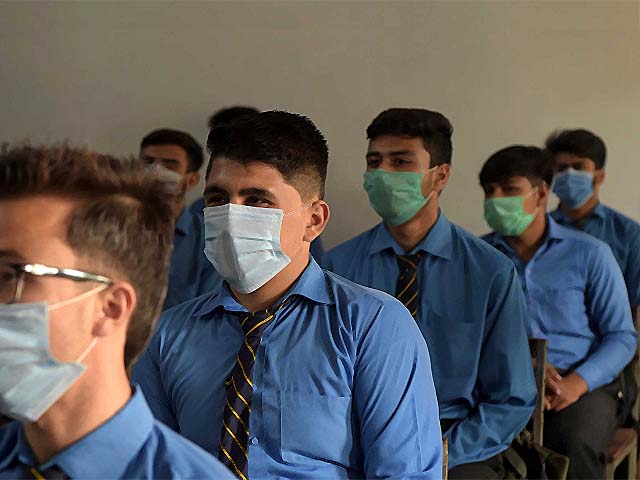 ---
ISLAMABAD:
The Federal Directorate of Education (FDE) has unveiled the admission policy for students from nursery to class seven. The registration forms would be issued from July 14 to 27.
Admission tests would be conducted on July 28 and 29 while merit lists would be displayed on July 31. Forms for already enrolled students would be issued from July 31 to Aug 4 and classes will begin on Aug 6. There will be no enrolment test for class 6 and admission would be given in educational institutions in the cluster.
In the new admission policy, the maximum age for admission in prep class is up to five years, while an age limit of up to six years has been set for class one. There would be a relaxation of three months in the admission age.
The policy states that the process would be conducted on merit and in case of excessive enrolment applications, there would be an admission test. Children whose siblings are enrolled in FDE institutions will be given preference in the admission. The school heads will have complete authority for enrolment in classes two to four as well as seven and eight. The admission of children of foreign diplomats posted in Islamabad will be conducted through the federal education ministry.
Read 80 FDE schools to start smart classrooms
The admission policy issued special instructions for admissions to class six. It states that a list of schools in the cluster for feeding middle, secondary, and higher secondary schools has been issued.
The primary students in such schools have been confirmed by admissions in related institutions. However, students seeking admission to other FDE institutions will be enrolled on a merit basis. The students of model colleges will be promoted to the next grade in the same institution.
The FDE has issued directions to all intuitions to set up an admission desk and display all relevant information at a visible place on the entrance gate. The institutions have been directed to continue the enrolment process until they achieve the target of students recruited and strictly follow the FDE schedule.
Federal Directorate of Education Director Academics & QA, Sadia Adnan said as the Centralised Examination of Class V was cancelled on the advice of MoFEPT, merit-based admission in Class VI was not possible. Therefore, there was a need to introduce an alternative admission policy for grade VI so every student's right of admission is secured and dropouts are minimised she added.
Published in The Express Tribune, July 10th, 2021.
COMMENTS
Comments are moderated and generally will be posted if they are on-topic and not abusive.
For more information, please see our Comments FAQ