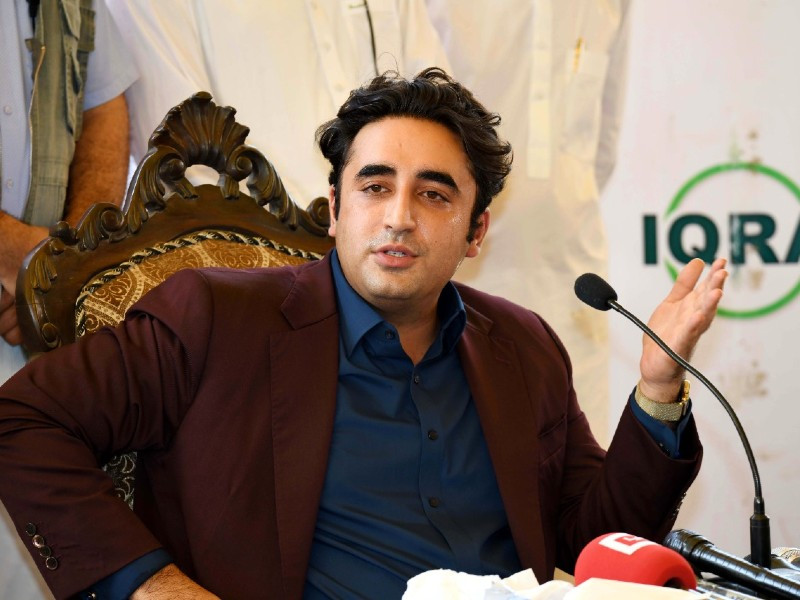 ---
KARACHI:
Karbala serves as a reminder of the universal battle between good and evil and the importance of always standing by what is right - irrespective of the consequences for history will always bend towards the good, said Pakistan Peoples Party Chairperson Bilawal Bhutto Zardari on Wednesday.
In a statement issued by the Bilawal House Media Cell on the 9th of Muharram, Bilawal paid tribute to the sacrifices of Hazrat Imam Hussain (RA).
"Hazrat Imam Hussain (RA) is a lesson of courage for the people of the world, and Hussainism is another name for resistance for a noble cause."
He said that the lesson of Ashura is to challenge the Yazids of our time and to stand up to them like Hussain did.
The courage and sacrifice of the Ahl al-Bayt [the family of the Holy Prophet (PBUH) on the land of Karbala is one that humanity can never forget, said Bilawal, adding that their sacrifice would be remembered till the end of time.
Read Punjab imposes Section 144 for Ashura
"This grief does not weaken the followers of Hazrat Imam Hussain (AS). Instead, it serves as a source of courage and strength."
"Hussain taught us that no matter how great the sacrifice, we must not waver from our commitment to fighting for justice and freedom", he said.
The blood of innocent men, women and children, spilled at Karbala stands as a testament to the brutality of tyranny and the need to overthrow it, said the PPP chairperson.
Published in The Express Tribune, August 19th, 2021.
COMMENTS
Comments are moderated and generally will be posted if they are on-topic and not abusive.
For more information, please see our Comments FAQ