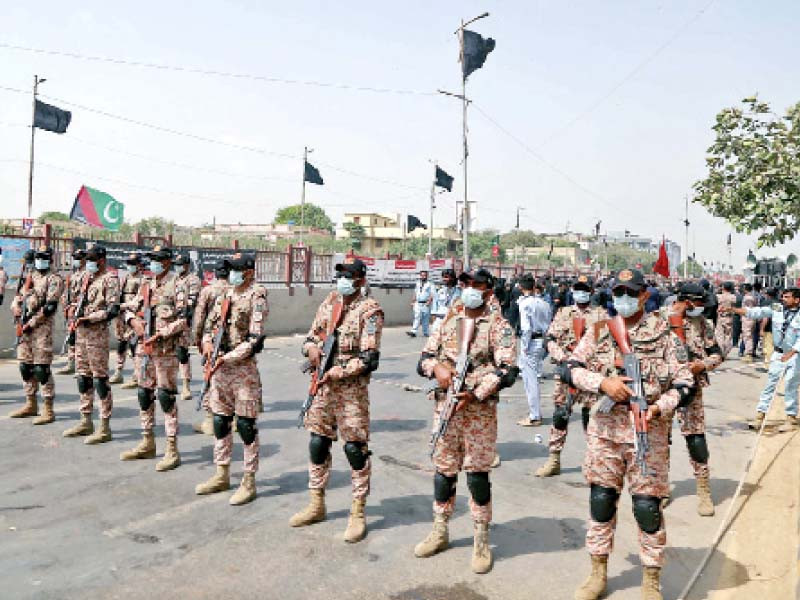 ---
HYDERABAD:
More than 200 mourning processions including the central one will be taken out in Hyderabad on Yom-e-Ashura on August 19 (today) with the deployment of around 5,000 policemen for security.
The police spokesperson informed on Wednesday that around 2,000 personnel and officers including the Sindh Rangers and Rapid Response Force (RRF) will cover the main procession.
The procession, organised by Anjuman-e-Haideri, will start from Qadam Gah Moula Ali (RA) in the morning at Station Road. It will conclude after Asar prayer in the evening at Karbala Dadan Shah on Maulana Muhammad Ali Jauhar Road after walking around 1.7 kilometres.
Around 55 roads and streets intersecting route of the procession will be sealed. The participants will be allowed entrance near Bacha Khan Chowk, which is close to Qadam Gah, and that too after passing through seven walk-through gates. Body searches of the participants will also be conducted. The exit point will be at Karbala Dadan Shah.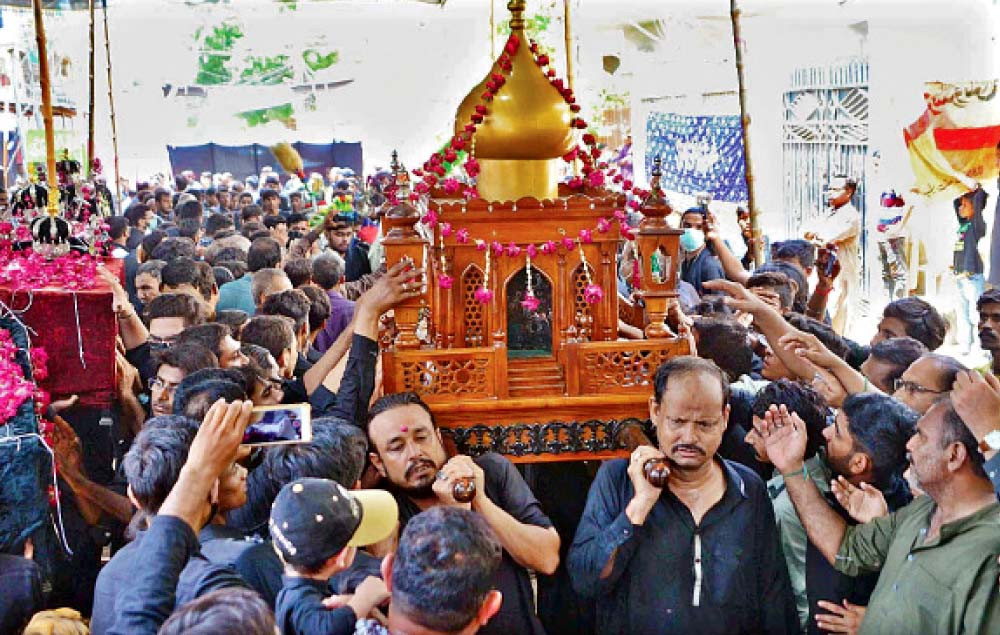 However, it is observed that in violation of the fixed entry and exit points, the police allow the people to enter or leave the procession midway. Snipers will be deployed on buildings' rooftops along the way.
The bomb disposal squad will move ahead of the procession to clear the route. A central control room has been set up at the Sub Divisional Police Office at City Police Station, which is along the route of the procession. The room will monitor the activities with the help of the CCTV cameras.
Hyderabad Deputy Commissioner Fuad Ghaffar Soomro and Water and Sanitation Agency (WASA) were said to be in coordination to keep the route clear of sewage and leakage from the water supply pipes.
The water supply to most parts of City taluka, where the central and other main processions will be organised, will remain suspended from early morning to night of Ashura.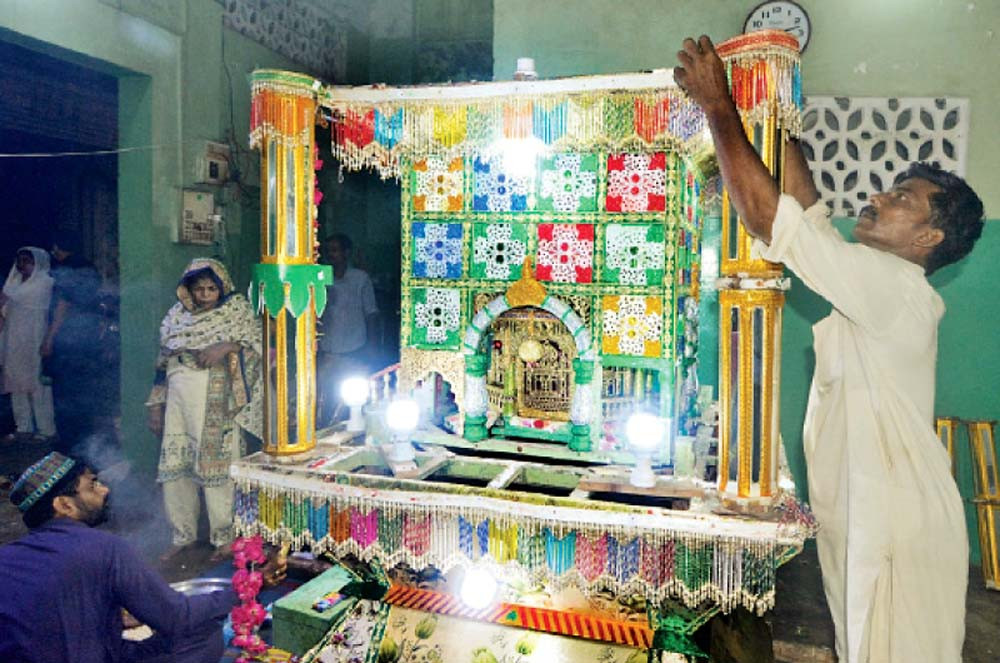 Around 200 big and small processions will be taken out in other part of City taluka as well as in Latifabad, Qasimabad, and Hyderabad rural talukas. Some 700 personnel will be deployed for the central procession of Tazia and 650 policemen for the security of Sham-e-Ghareeban majalis in various localities in the district. The police will also set up pickets on the entry and exit points of Hyderabad.
Published in The Express Tribune, August 19th, 2021.
COMMENTS
Comments are moderated and generally will be posted if they are on-topic and not abusive.
For more information, please see our Comments FAQ