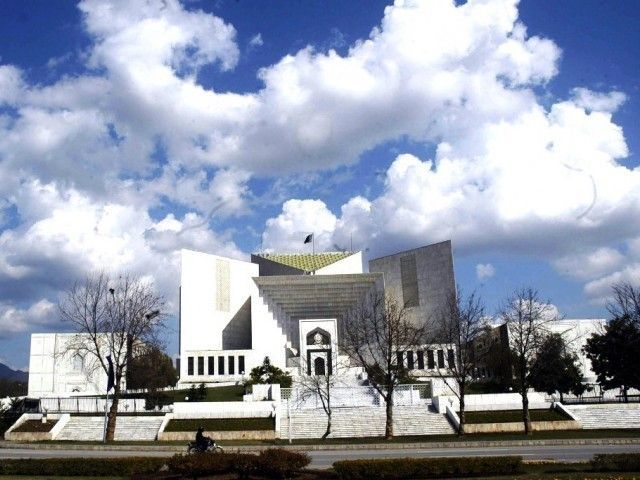 ---
ISLAMABAD:
The Supreme Court on Tuesday struck down the Sacked Employees (Reinstatement) Ordinance Act of 2010, ruling that the legislation enacted by the then Pakistan Peoples Party (PPP) government did not fulfil the criteria laid down by the apex court in numerous cases.
On appeals against various judgments of the high courts, a three-member bench, comprising Justice Mushir Alam, Justice Qazi Muhammad Amin Ahmed and Justice Aminud Din Khan, the court directed for stopping all the benefits accrued to the beneficiaries of the act with immediate effect.
"The Act has extended undue advantage to a certain class of citizens thereby violating the fundamental rights under Article 4, 9, and 25 of the employees in the Service of Pakistan and being void under Article 8 of the Constitution," said the judgment, authored by Justice Mushir Alam.
"While the Act of 2010 intends for reinstatement, the jurisprudence of this Court has clearly laid down the nuances entailed by the term 'reinstatement'. The Act of 2010 does not fulfill the criteria laid down by this Court in numerous cases," it added.
"Therefore, in light of the discussion above, the Act of 2010 is hereby declared to be ultra vires of the Constitution. The effect of such a declaration is that any/all the benefits accrued to the beneficiaries are to be ceased with immediate effect."
The court ordered the withdrawal of lump sum payments after reinstatement of dismissed employees. However, it added that the benefits received by the promoted employees for their positions should not be reversed. The verdict would not apply to the retired or deceased employees, according to the ruling.
"… The Legislature is empowered to declare any service to be service of Pakistan by or under an Act of Majlis-e-Shoora [Parliament]. This constitutional provision nevertheless does not empower the Legislature to declare any person to be in the service of Pakistan, on the basis of a legal fiction," it said.
"The Legislature by using the expression 'shall be deemed' has allowed to enjoy the status of civil servant, even to those persons who were excluded from its definition in terms of section 2(I)(b) of the CSA, 1973, which also includes a person, who is a contract employee as interpreted by this Court."
COMMENTS
Comments are moderated and generally will be posted if they are on-topic and not abusive.
For more information, please see our Comments FAQ