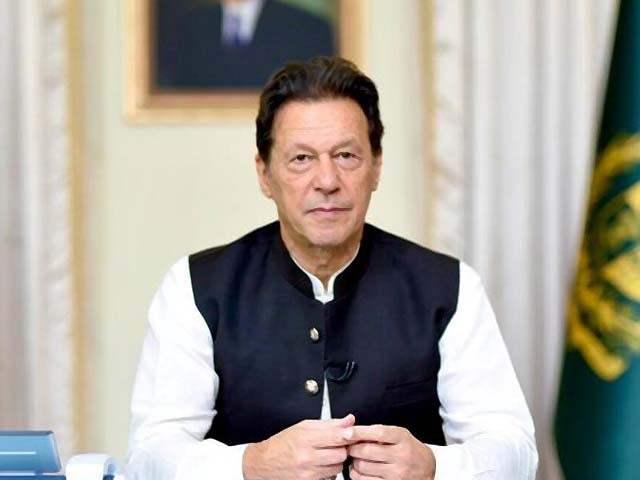 ---
Prime Minister Imran Khan has said that no other country is more desirous of peace and stability in Afghanistan than Pakistan amid an uncertain situation in the neighbouring country after the Taliban took control of Kabul.
He made these remarks on Tuesday while speaking to a delegation of Afghan political leaders, who arrived in Pakistan on Sunday to discuss the crisis in the war-torn country as the Taliban have seized Kabul.
Welcoming the delegation, Premier Imran expressed strong support and solidarity for the fraternal people of Afghanistan, linked to the people of Pakistan through immutable bonds of faith, history, geography, culture and kin-ship, a statement issued by the PM Office said.
He said that in the current situation, great responsibility rested on the Afghan leaders to work constructively together to lead Afghanistan on the path of sustainable peace, stability and development.
He underscored the importance of all sides working to secure an inclusive political solution.

Reaffirming Pakistan's commitment to a peaceful and stable Afghanistan, PM Imran assured of Pakistan's steadfast support for efforts in this regard.
Also read: Pakistan in no hurry to recognise new Kabul set-up
The delegation members thanked the prime minister for receiving them and appreciated Pakistan's support for the peace efforts.
They emphasised the multi-ethnic nature of Afghan society and the importance of an inclusive dispensation.
The Afghan delegation also reiterated the desire to further strengthen the brotherly relationship between Afghanistan and Pakistan, the statement read.
Pakistan's civil and military leadership on Monday decided to adopt a "wait-and-see" policy before making any move to recognise the new set-up in Kabul likely to be dominated by the Afghan Taliban.
The decision was taken at a high-powered National Security Committee (NSC) meeting, which was chaired by Premier Imran and attended by senior cabinet members, three services chief, DG ISI and other concerned officials.
The meeting was convened a day after the Afghan Taliban took control of Kabul in a lightning speed that stunned many countries' capitals including Islamabad.
Against the backdrop, the civil and military leadership discussed the Pakistan strategy in view of the changing situation.
Official sources said Pakistan would not jump the gun so soon as far as recognition of the new government in Kabul is concerned.
COMMENTS
Comments are moderated and generally will be posted if they are on-topic and not abusive.
For more information, please see our Comments FAQ