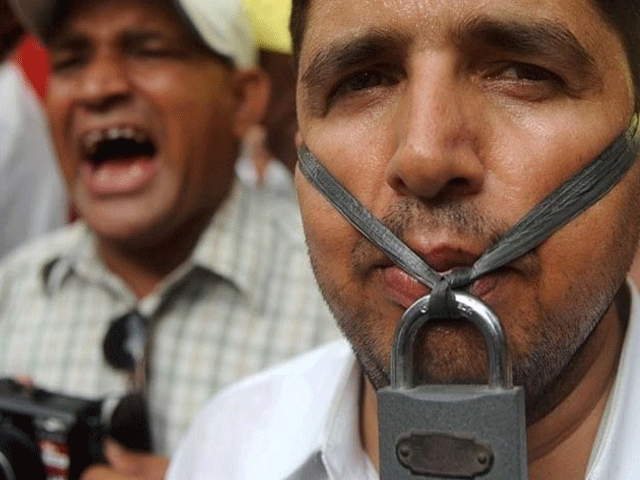 ---
ISLAMABAD:
The joint committee of media organisations – comprising APNS, PBA, CPNE, PFUJ, and AEMEND – on Monday unanimously rejected the Pakistan Media Development Authority (PMDA).
"The recently circulated minutes of the meeting between the information and broadcasting ministry and these organisations are misleading and have been purposefully distorted to give the impression that there was no serious objection to the PMDA," according to a statement.
"All representatives were unanimous in rejecting the PMDA draft," it read, alleging that the ministry concerned was trying to give the impression that sections of the media fraternity were supporting the ministry on the "draconian attempt to muzzle the press".
Read 'Umbrella media regulator to be set up soon'
They demanded of the government to stop such a move "immediately".
It read that the joint committee was planning to call all human rights groups, lawyers, and other sections of civil society to join hands in stopping such an "outrageous move" by the incumbent government to put "further curbs" on media.
COMMENTS
Comments are moderated and generally will be posted if they are on-topic and not abusive.
For more information, please see our Comments FAQ