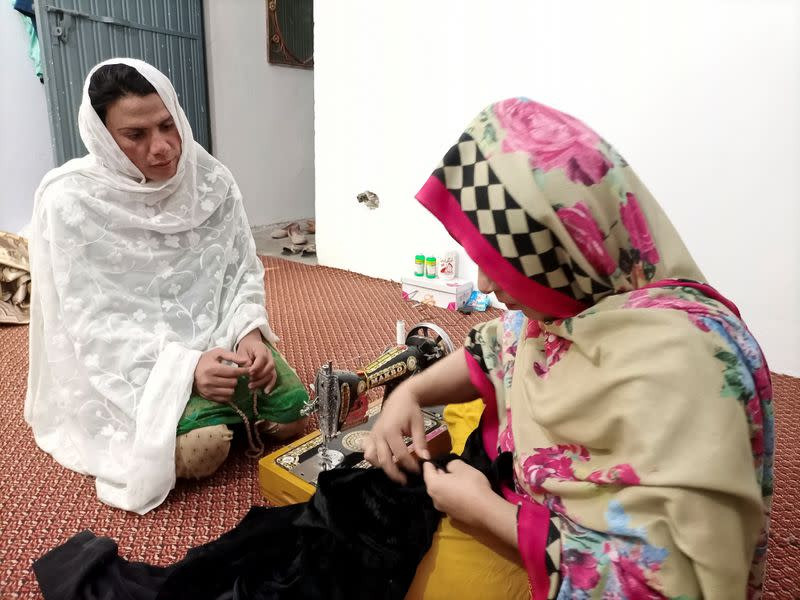 ---
RAWALPINDI:
The Punjab Literacy Department has completed the establishment of vocational training centres for transgender people.
The training focusing on teaching sewing, make-up, and computer literacy will start on August 20. Sources said most of the literacy centres have been set up near brick kilns and in areas where there are no government schools.
These literacy centres were set up to educate the children working at brick kilns or doing menial jobs to earn a livelihood. However, they will now include transgender people too who would be given training at designated centres.
Some 375 literacy centres have been set up across Punjab and five of them have been set up in Rawalpindi for the education and training of transgender persons. There are currently 12,691 enrolled in literacy centres across the province.
These centres have been established in areas including Sadiqabad, People's Colony, and Noorpur Shah Bari Imam, while another two will be set up this month.
Every district in the province will have three to five vocational training centres and they will enrol up to 30 transgender people in each centre, sources told The Express Tribune. They added that the areas with more population of the shemales could have additional enrolment too.
Read Stigma slows vaccinations among transpersons
At literacy centres, the transgender people will be taught to do signatures, basic mathematics, and Urdu and English alphabets. They will complete training as beauticians and they would get soft loans after completing it.
They will also be taught Quran Nazra at the training centres. They will also be trained in computer hardware, electrician skills, and sewing.
Sources added that some 100 literacy centers have separately been set up for the education of children of jail inmates across the district and each of them has 30 students enrolled. Further, the leaders of Shemale Association, including Bubli, Zartash, and Huma, said that equipping transgender with skilled trades is a good initiative.
They said all transgender people completing vocational training should be given easy loans and jobs. The leaders expressed that this would enable the shemales to earn living with dignity.
Published in The Express Tribune, August 17th, 2021.
COMMENTS
Comments are moderated and generally will be posted if they are on-topic and not abusive.
For more information, please see our Comments FAQ