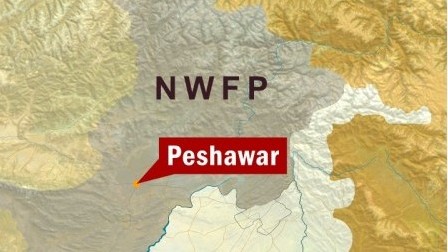 ---
At least 38 Taliban insurgents and four security personnel were killed in fresh fighting in the Orakzai tribal region, official sources said on Tuesday. At least 21 militants and 12 paramilitary troops were also wounded in the clashes.

Warplanes bombed suspected mountainous bases of the Taliban in Nandar Mela, Petavky and Sturkillay villages of northern Orakzai Agency, security officials said. Eight militants were killed and six wounded in these air raids.

Taliban fighters also clashed with paramilitary troops in Spedar Killay, Swaro and Kot Killay areas of northern Orakzai. The gunbattles left four troops dead and a dozen injured, official sources confirmed.

But militants suffered heavy casualties in the fighting, with officials putting their death toll at 30. Another 15 insurgents were wounded. Three paramilitary troops were killed on Monday when militants ambushed their patrol in a southern village of the agency.

Security forces claim that 117 militants have been killed in fighting since Sunday. However, the claim cannot be verified independently.

Sporadic clashes between militants and security forces continue in Orakzai Agency despite an announcement of victory by the military earlier this month.

The paramilitary troops launched the security operation, codenamed Khwakh Ba De Shum (I'll See You) on March 24 following intelligence reports that militants fleeing an offensive in South Waziristan were regrouping in the region.

Meanwhile in Swat district of Khyber-Pakhtunkhwa, four suspected militants were killed in clashes with security forces.

Official sources said that security forces traded fire with militants in the Miandam area, killing three terrorists. Arms and ammunition was also recovered from their hideout which included two hand grenades, three SMG guns, two bomb phone sets and a huge quantity of bullets.

Security forces also killed another suspected terrorist in Peochar valley of Swat. However, his identity wasn't disclosed. (With additional input from APP)

Published in The Express Tribune, June 23rd, 2010.
COMMENTS
Comments are moderated and generally will be posted if they are on-topic and not abusive.
For more information, please see our Comments FAQ