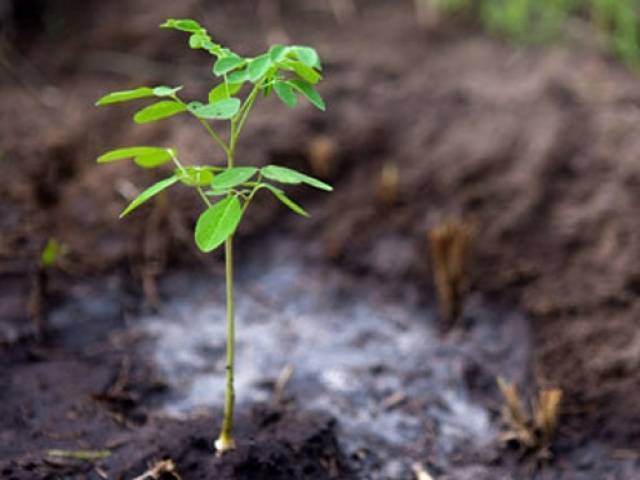 ---
LODHRAN:
Deputy Commissioner Imran Qureshi launched the 'Plant for Pakistan' campaign by planting saplings in Miranpur Forest on Independence Day.
District Police Officer Abdul Rauf Babar, Additional Deputy Commissioner Revenue Azuba Azeem, Assistant Commissioner HR Asharf Saleh, Assistant Commissioner Lodhran Amna Maududi and other officers also planted saplings. The deputy commissioner said on the occasion that 7,260 saplings would be planted to mark the day.
He added that 132,000 saplings would be planted in the district this year, including 35,200 during August.
The official said the authorities were also planting large trees in the city because it would be easier to take care of them. He added that planting tall trees would enhance the beauty of the city.
Read Pakistan sets 'new world record' by planting over 50,000 saplings in 60 seconds
He said the goals of Prime Minister Imran Khan's Clean and Green Pakistan campaign would be achieved by planting maximum trees in the district.
District Police Officer Abdul Rauf Babar said that planting trees is a religious service that will be rewarded. He further said that planting trees is an act of charity as they provide shade to the people.
Published in The Express Tribune, August 15th, 2021.
COMMENTS
Comments are moderated and generally will be posted if they are on-topic and not abusive.
For more information, please see our Comments FAQ