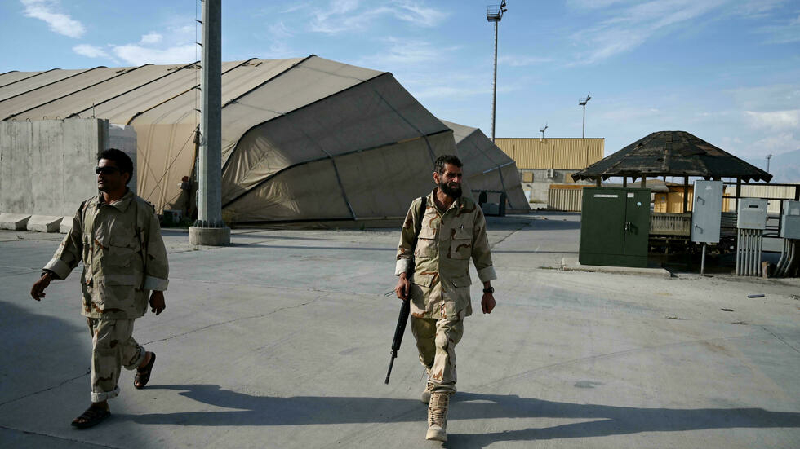 ---
The US embassy in Kabul has directed its personnel to destroy sensitive materials "which could be misused in propaganda efforts," CNN reported while referring to an official notice sent to the embassy staff on Friday.
The notice comes as the US decided on Thursday to dramatically scale down its embassy in Kabul and send about 3,000 troops temporarily to aid the evacuation of staff amid rapid military gains by the Taliban.
CNN while quoting diplomatic sources said intelligence assessment indicates that Kabul could be isolated by Taliban within a week, possibly within the next 72 hours.
The notice said facilities would provide "destruction support" daily and called on personnel to "take advantage and reduce the amount of sensitive material on the property," including papers and electronics.
"Please also include items with embassy or agency logos, American flags, or items which could be misused in propaganda efforts," it said.
The US State Department said that this was part of the standard procedure applied when minimising the US footprint.
Also read: US, UK sending troops to evacuate nationals as Taliban blitz across Afghanistan
"Drawdowns at our diplomatic posts around the world follow a standard operating procedure designed to minimise our footprint across various categories, including staffing, equipment, and supplies. Embassy Kabul is conducting their drawdown in accordance with this standard operating procedure," a State Department spokesperson said.
The situation on the ground is incredibly challenging for US diplomats, who say that plans are changing by the minute, one diplomat explained to CNN.
Taliban insurgents have seized Afghanistan's second and third biggest cities, local officials said on Friday, as resistance from government forces crumbled and fears grew that an assault on the capital Kabul could be just days away.
A government official confirmed that Kandahar, the economic hub of the south, was under Taliban control.
The militants, fighting to defeat the government, have taken control of 14 of Afghanistan's 34 provincial capitals since Aug 6.
After seizing Herat, the insurgents detained veteran commander Ismail Khan, an official said. They had promised not to harm him and other captured officials.
(With input from Reuters)
COMMENTS
Comments are moderated and generally will be posted if they are on-topic and not abusive.
For more information, please see our Comments FAQ