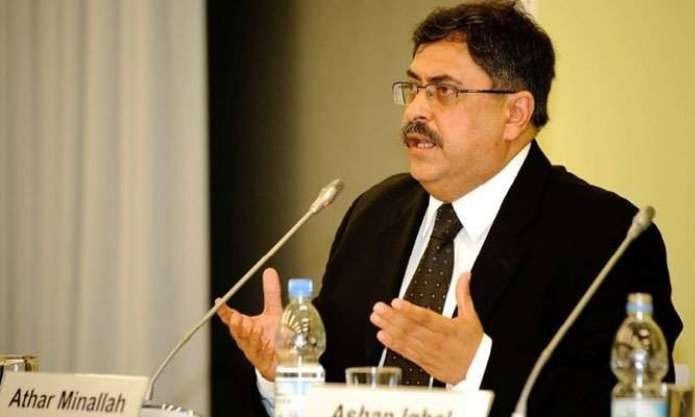 ---
ISLAMABAD:
One could not claim with confidence that the judiciary was independent, the Islamabad High Court chief justice said in a message issued in connection with the Independence Day.
"As the judicial branch of the state, we need to ask ourselves on this auspicious occasion whether the state has fulfilled its constitutional duty of ensuring inexpensive and expeditious justice to its citizens; whether the actual stakeholders — the people of Pakistan — have trust and confidence in the fairness, impartiality, accountability, responsiveness and independence of the judicial system," Justice Athar Minallah added.
"I am afraid that the answer cannot be given in the affirmative with confidence. Lack of confidence of the people in the judicial system and erosion of the rule of law create an opportunity for repressive and tyrannical forces."
The judge noted that an "independent, impartial and effective judiciary" was an essential prerequisite for maintaining the rule of law, protecting the fundamental rights of wea¬ker segments of society and a bulwark against repression, poverty, decadence and economic and social inequality.
"Our journey towards achieving a truly independent institution, adherence to the Constitution and maintenance of rule of law has remained chequered."
Read 'Judiciary, parliament can't invade each other's domain'
He added that successive constitutional breakdowns and adoption of the doctrines of revolutionary legality and necessity and betraying the vision of Quaid-e-Azam Muhammad Ali Jinnah had impeded the process to establish an order where the principles of freedom, equality, tolerance, social justice and democracy were fully observed.
"The people of Pakistan, nonetheless, have relentlessly aspired and strived for establishing a democratic system governed under the Constitution. The most crucial attributes of such a system are strong, independent and stable institutions which function within the limits prescribed by the Constitution."
The judge vowed to restore the people's faith in judiciary by expeditiously clearing a huge backlog of cases.
The IHC chief justice said flag-hoisting on the Independence Day must not be treated as a mundane ritual. Instead, he stressed, it should be taken as an opportunity for introspection.
The Islamabad High Court has decided to dedicate this year's Independence Day to the lawyers who have lost their lives in Quetta and Islamabad over the years.
COMMENTS
Comments are moderated and generally will be posted if they are on-topic and not abusive.
For more information, please see our Comments FAQ