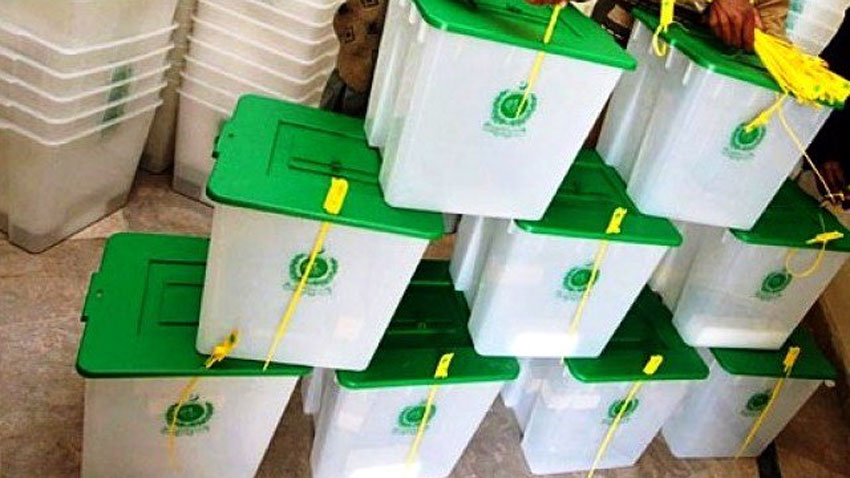 ---
ISLAMABAD:
The Election Commission of Pakistan (ECP) has turned down the proposal for holding local body elections in Khyber-Pakhtunkhwa next year.
A meeting was held in the election commission pertaining to the plan for local body elections in Balochistan and K-P in which members of ECP, advisor to Balochistan chief, K-P chief secretary and other local government secretaries of both the provinces participated.
The commission rejected the K-P government's proposal for holding local body elections in March 2022 and also directed the Balochistan government to complete the required work for the preparation of these elections within a month.
ECP secretary briefed the meeting that the commission has issued notification of zoning committees and zoning authorities for delimitation of constituencies but the work could not be started as yet.
READ PM lauds security forces' role in uplift of K-P districts
In the light of the recommendations of the election commission, the necessary amendments in the relevant laws have not been implemented which are essential for holding the elections, he said.
The chief election commissioner directed the Balochistan government to complete the above work within a month and inform the commission. In case of non-completion of the required work in time, the commission would summon the chief secretary of Balochistan for clarification, he added.
The ECP secretary further highlighted that the election commission has completed the work of delimitation in K-P.
On the occasion, the K-P chief secretary said that the provincial government wanted to hold elections in March 2022 but the chief election commissioner turned down the proposal of the provincial government to hold elections in March 2022, terming it as unacceptable.
He directed that the provincial government to intimate the commission about its readiness for conduction of elections so that the ECP can ensure the implementation of the plan presented.
Published in The Express Tribune, August 11th, 2021.
COMMENTS
Comments are moderated and generally will be posted if they are on-topic and not abusive.
For more information, please see our Comments FAQ