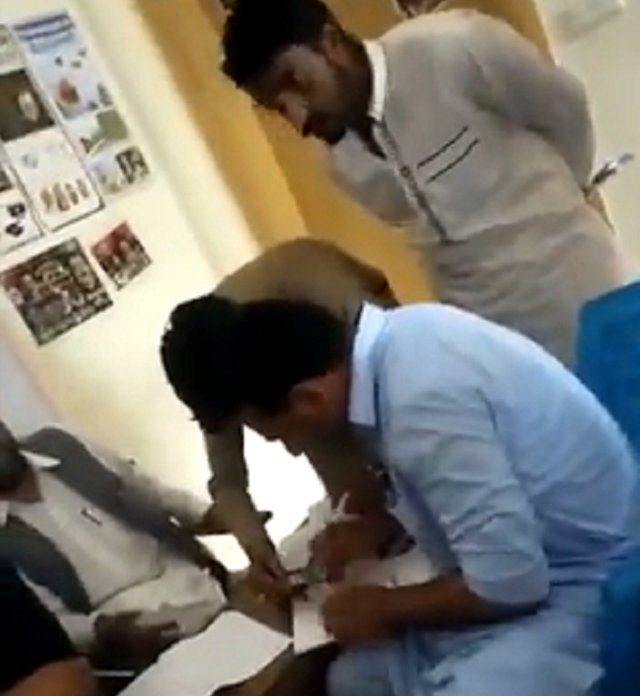 ---
HYDERABAD:
Political parties have announced their candidates for local government (LG) elections in the Cantonment Board Hyderabad (CBH) slated for September 12. The previous LG elections in CBH were mainly contested between Muttahida Qaumi Movement-Pakistan (MQMP) and Pakistan Peoples Party (PPP) with the former electing its vice chairperson after securing five out of 10 seats.
For the upcoming polls, Pakistan Tehreek-e-Insaf (PTI) and Pak Sarzameen Party (PSP) besides some other parties are also fielding their candidates. However, PPP has delayed the issuance of the tickets to the candidates for three wards each and PSP for one. The CBH consists of 10 wards with as many as 48,800 people registered to vote. Ward number one, based in Hurr camp and barrage colony, will witness contest between MQM-P's Bholu Shaikh, PPP's Faqir Muhammad Kumbhar, PTI's Zahid Jalbani and PSP's Zahid Khan.
The PTI has fielded Malik Rashid Mehmood Aiwan, PSP Ikhlaq Qureshi and the banned Tehreek-eLabbaik Pakistan (TLP) Owais Raza for ward number two, Pathan colony, while the PPP is yet to declare their candidates. Muhammad Shabbir Khan of MQM-P, Abdul Rehman Pathan of PPP, Sana Arshad of PSP and Ashraf Memon of PTI will contend against each other in ward number three, Saddar and Cantt.
MQM-P's Abdul Hadi and PTI's Kashif Qadir will land in the electoral fray in ward number four, civil lines and defence. The PPP is yet to finalise whether Qazi Ashad or Abdul Jaleel, who has filed an appeal after the rejection of his form, will be its candidate.
READ MQM-P to stage protest for Karachi rights
Meanwhile, in ward number five, Saddar and Cantt II, the contest will be held between PTI's Asfhan Shaikh, MQM-P's Tahir Pervez Shaikh, TLP's Muhammad Zeeshan and Jamaat-eIslami's Furqan Ahmed Khan. Muhammad Bilal of PPP, Naseem Khan of PTI, Asif Ali of PSP and Muhammad Naveed Qureshi of TLP are their respective parties candidates for ward number six, Katcha Qila.
Likewise, MQM-P's Irfan Ali, PTI's Saiful Islam, PPP's Khalid Deswali, PSP's Haroon Shah and TLP's Muhammad Faisal Arain will compete against each other in ward number seven, Mumtaz Colony. For ward number eight, which is based in Jinnah Colony I, the PSP has nominated Kashif Khan. The candidates of PPP and PTI have filed appeals against rejection of their forms while MQM-P is yet to decide among its five hopefuls.
MQM-P's Ghulam Ali Qureshi, PTI's Muhammad Imran Rao, PSP's Javed Iqbal and PPP's Adnand will contest in ward number nine and PTI's Usman Khan, PSP's Babu Ali, MQM-P's Shah Hussain Bukhari and TLP's Muhammad Asif in ward number 10. The former consists of Jinnah Colony II and the latter Amani Shah Colony areas.
COMMENTS
Comments are moderated and generally will be posted if they are on-topic and not abusive.
For more information, please see our Comments FAQ