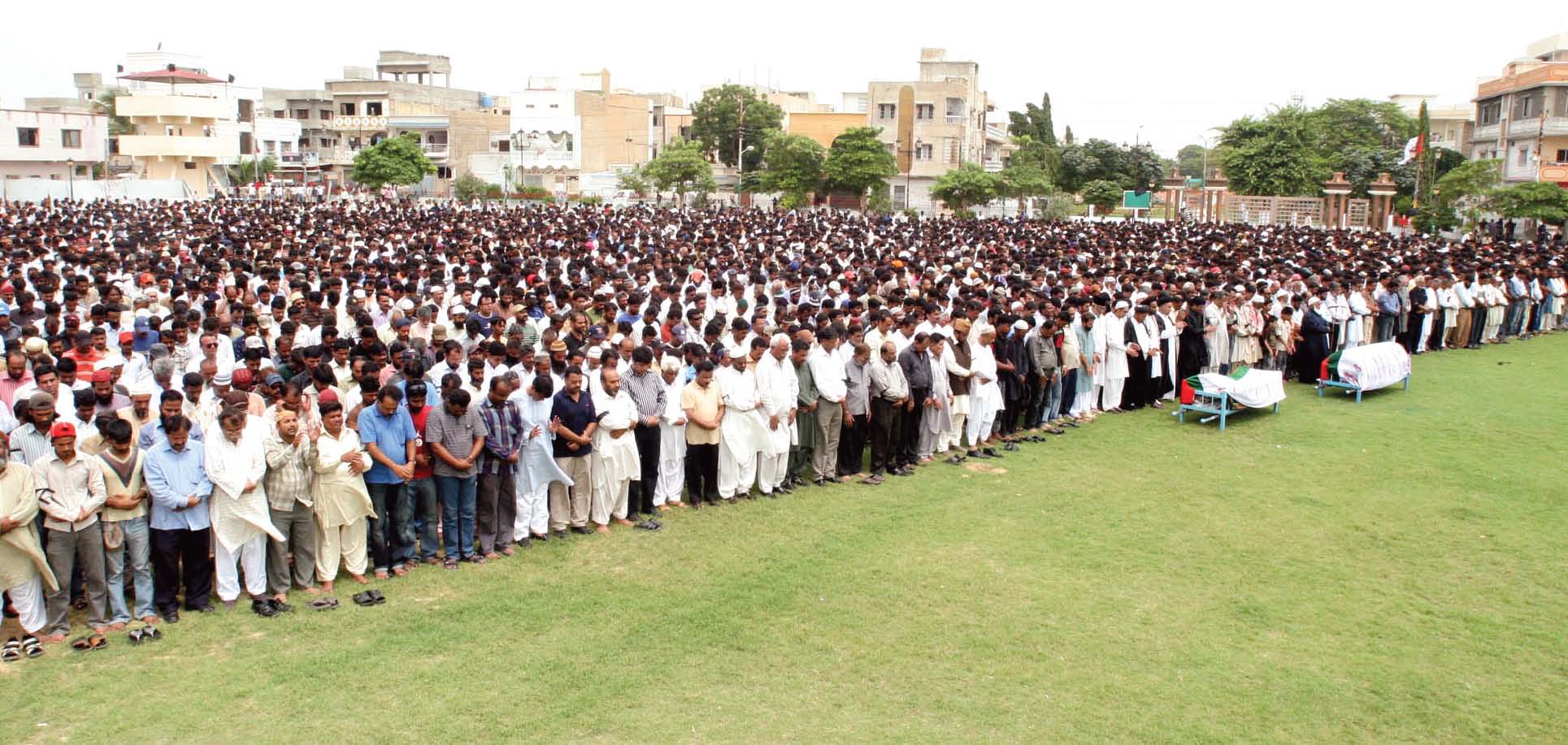 ---
KARACHI:
The Muttahidda Qaumi Movement-Pakistan (MQM-P) came out all guns blazing against Pakistan Peoples Party (PPP) claiming that the provincial government was biased towards the citizens of Karachi.
The party claiming to representative of the urban middle class, said they were ready to protest for the rights of Karachi. The PPP government implemented only those orders of the Supreme Court which went against the interests of the people of the port city, said MQM-P Rabta Committee Member and MPA Khwaja Izharul Hasan.
Addressing a press conference at MQM-P headquarters, he gave a shut-up call to the PPP for using unparliamentarily language against MQM-P leader and warned that they can also verbally target PPP leadership, starting from Bilawal.
Addressing a press conference on Saturday that Sindh's biased party PPP's enmity with the MQM is understandable but it's enmity with the people of Karachi is incomprehensible. "Sindh government is economically murdering the Karachiites," he said.
Sharjeel Memon used to say that Hub Dam does not have water, but today the dam is filled with water but the people of Karachi are longing for water, Hasan said adding that the Karachi Water and Sewerage Board (KWSB) managing director was not attending calls of public representatives.
The MQM-P MPA said that PPP is bringing its favourite non-local officers from outside to Karachi and making political appointments, who are not only unaware of the issues of Karachi but also incompetent to resolve its issues.
The local body system has been dissolved since August 31, 2020. The administrator as DC is appointed since 10 months, about whom the advocate general Sindh has submitted a report that they are uneducated. If their performance of last 10 months and that of last two weeks is reviewed, so, Karachi has ruined before rain.
Hasan said that a youngster was electrocuted in rain an hour before his wife gave birth to their son. The child came to this world an orphan, "he had become orphan even before his birth. Who is responsible for it? The silence of K-Electric on this criminal negligence and the insensitivity of the Sindh government on this tragic incident is questionable?"
He said that the MQM has submitted constitutional petitions pertaining to issues of Karachi in courts, on which neither the advocate general nor the attorney general is replying. What is the entire staff doing when their salary is being paid from the public taxes.
"We will now resist, but we will resort to peaceful protest which has also become the demand of the Karachiites," Hasan said. He said that the Sindh government wants to take four hospitals of KMC but it should first tell whether it has been able to establish a model hospital in past 13 years where Asif Zardari or Bilawal and their ministers could get treatment.
Published in The Express Tribune, July 18th, 2021.
COMMENTS
Comments are moderated and generally will be posted if they are on-topic and not abusive.
For more information, please see our Comments FAQ