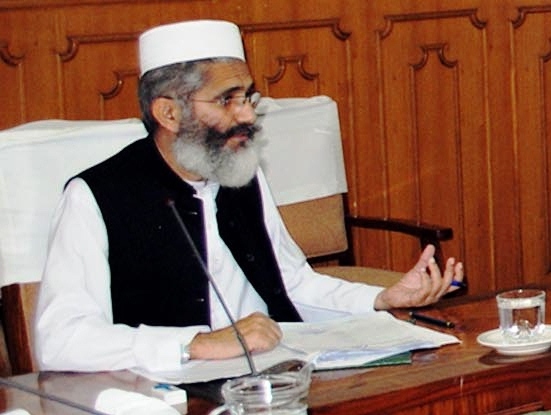 ---
KARACHI:
Jamaat-e-Islami Sindh has termed the performance of the federal and Sindh government as disappointing and stressed that the national and provincial resources should be spent on the welfare of the people for eliminating inflation, unemployment, corruption and the gas and electricity shortages.
The federal and provincial governments should focus on performance rather than compete in the number of ministers and advisers. The cabinet of 54 ministers and advisers and special assistants is a denial of the federal government's claims of austerity and a waste of national wealth, JI Provincial Amir Muhammad Hussain Mehanti said addressing the JI Majlise Shura at Qaba Auditorium.
"The 13-year rule of PPP in Sindh is a period of failure of governance. There is a rule of robbers from Karachi to Kashmore," he said. August 14 is an important day in the history of the country. Celebrate it with full enthusiasm and make the young generation aware of the real goals of Pakistan, he told the meeting.
READ PAC operates sans opposition involvement in Sindh
The people of prosperous Sindh, rich in natural minerals including oil, gas and coal, are deprived of basic amenities like unemployment, inflation, hunger and poverty and even basic amenities like health, education and clean water due to corruption and incompetence of the rulers.
While the provincial leadership is steeped in corruption, the federal government is planning to conquer Sindh after Gilgit and Kashmir, the JI leader said adding that the economy and education in Sindh are being destroyed and people are being forced to starve in the name of lockdowns.
Instead of taking serious steps to solve the problems of the people, the federal and provincial governments are pursuing a policy of "divide and rule", Mehanti said pointing out that echoes of early general elections are being heard due to the disappointing performance of the rulers.
Apart from passing resolutions on other issues including political situation in Sindh, water and law and order, political and organizational issues were also discussed in the meeting.
COMMENTS
Comments are moderated and generally will be posted if they are on-topic and not abusive.
For more information, please see our Comments FAQ